Patricia Southall Bio
Patricia Southall is an American activist and founder of Treasure You. She is also former Miss Virginia and journalism graduate from James Madison University. Southall was born on December 17, 1970, in Chesapeake, the United States of America.
The founder of Treasure You adapted the name Pat Smith after she took on the name of her second husband, Emmitt Smith. Southall is the CEO of Pat Smith Enterprises and has founded Treasure You, a non-profit organization which promotes a healthy lifestyle for women.
Besides, she has worked as a presenter at The Annual 1995 ShoWest Awards. Some source reports that she is also an actress, producer, and writer. She published her book titled "Second Chance" earlier in 2016. The book is based on the married life of her with ex-husband Martin Lawrence and is available on Amazon among other online media platforms. Her birth sign is Sagittarius.
Patricia Southall Age
Southall celebrates her birthday on every 17th of December. Considering that she was born in the year 1970, Patricia Southall is now aged 48 as of 2019 and will turn 49 later this year.
Height
Patricia Southall stands at a height of 5 feet 4 inches tall. This is equivalent to 165 centimeters or 1.65 when converted into meters.
Patricia Southall Smith
After three years of separation from Martin Lawrence, Southall got married to football star Emmitt Smith on 22 April 2000. On 15 May 2002, two years after their wedding, they rejoiced the birth of their first son named Emmitt James IV. She then gave birth to her daughter named Skylar Smith on 15 October 2003. Eventually, on 22 September 2010, she completed her family tree when she welcomed her third child named Elijah Alexander James.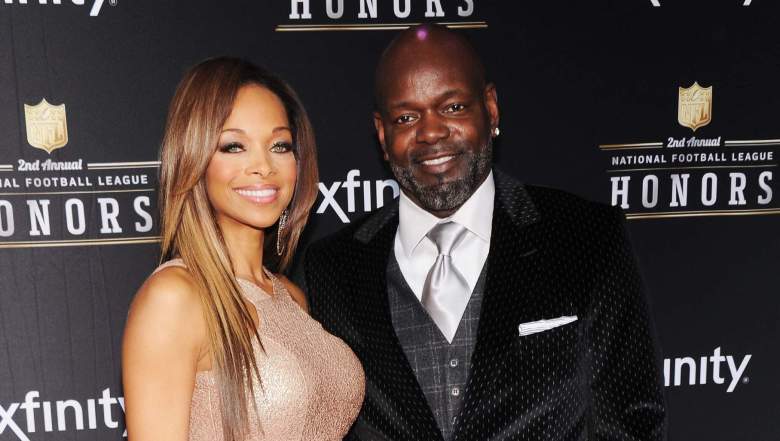 Besides, she has one stepdaughter, Rheagen Smith, who is the daughter of Emmit and ex-girlfriend Hope Wilson. Rheagen was born on 2 November 1998. She also has a daughter Jasmin Page Lawrence from her previous relationship with ex-husband. Click on this link to get more news and fresh feed about Patricia Southall's husband, Emmitt Smith.
Daughter
Jasmine Page Lawrence was born on January 15, 1996. She is the first child of comedian-actor, Martin Lawrence with his ex-wife Patricia Southall. The ex-couple had tied the knot in 1995, but due to some reasons, their relationship ended. Jasmine Page has two half-sisters namedIyanna Faith Lawrence and Amara Trinity Lawrence from her father's second marriage with Shamicka Gibbswho got divorced in 2012.
On her mother's side, she has three half-siblings named Emmitt James IV, Elijah Alexander James and Skylar Smith. Patricia married footballer Emmitt Smith in 2000 after her break-up with Martin, and the couple has three children who spend sisterly relationship with Jasmine.
Jasmine's parents ended their marriage pretty quickly leaving her with downhearted experience. Whenever Jasmine comes into the media spotlight, it reminds their fans about Patricia and Martin's relationship. Despite the failed marriage, the 23-year-old Jasmine Page keeps up her best cordial quality to spend time with her stepmoms and half-siblings. She rarely shares her picture on social except for some major events.
In 2018, Jasmine graduated her college from Duke University and with full proud, Martin joined her on that special day including his two ex-wives. It seems like Jasmine is blessed with many parents who support and love her. Martin has posted the memorable picture of them together in which he expressed his congrats for his first daughter. Jasmine's step-mom Shamicka Lawrence expressed her love for Jasmine through Instagram stating being bonus-mummy for Jasmine was the best gift ever.
Jasmine Page Lawrence has been a lovely person and good sister for her half-siblings. You can always see her joining a big day with her sisters, and during the graduation day, her beloved sisters were present too. Her bonus mom, Shamicka Gibbs took to her Instagram stating she has fallen in love with Jasmine since she was ten months old. Jasmine must have been sharing a sisterly relationship with her sisters since young.
During the important occasions, the whole family gathers and celebrates together which has created a friendly environment for Jasmine to expand her relationship.
Patricia Southall Parents
Patricia Southall was born to mother Mildred Southall and father Henry Southall. Pat has kept a low profile about her parents and siblings. However, it is reported that she belongs to African-American descendant. Back when they were younger, Southall worked with sister Pam on the family's farm, cutting grass and helping their father bag peanuts for sale.
Southall dreamt of becoming a beauty queen. Each year her family gathered around the TV for the Miss USA and Miss America pageants as if they were the Super Bowl.
Patricia Southall and Martin
Martin Lawrence is one of the popular American actor, comedian, filmmaker, and musician who has achieved tremendous success by earning a wonderful salary. Southall met the comedian in 1992 and started dating right away. After three years of relationship, they got married on 7 January 1995. On 15 January 1996, they welcomed their first daughter named Jasmine Page Lawrence.
However, the relationship was not long-lasting so they ended it officially on 17 September 1997. Southall hasn't revealed the exact reason behind their separation but still, have a friendly relationship with Martin. She often accompanies her daughter and ex-husband in public events. After Southall, Martin Lawrence got together with new wife Shamicka Gibbs. To know more about the latter two, see here.
Images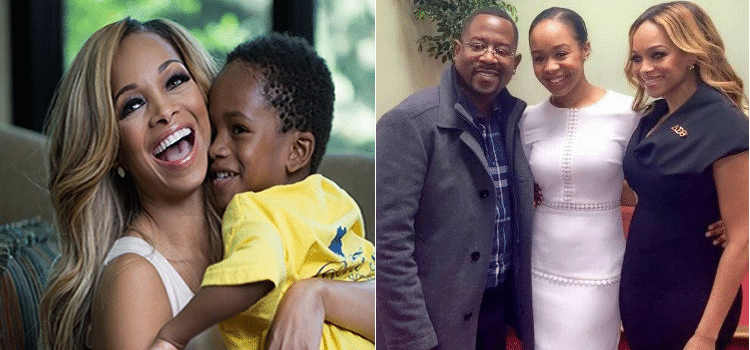 Patricia Southall Sister
There is almost no feed on Southall's sister except that her name is Pam. Together with her sister, she worked on the family's farm, cutting grass and helping their father bag peanuts for sale.
Patricia Southall Young
Southall got the rare chance of interviewing Colette Young back in the year 2009. To watch the full interview, see the video below.
Patricia Southall Net Worth
Patricia Southall summons her net worth especially being an activist. She earns fortunes as the CEO of Pat Smith Enterprises, which is a brand of motivational speaking and activism. Southall must have received a considerable amount of money by winning the beauty pageant.
Other sources of income include presenting at The Annual 1995 ShoWest Awards as well as establishing Treasure You and PESC. In addition to all that, she is a writer and has published her book titled Second Chance. Considering the price of her book, she must earn a huge amount of money by selling it. Therefore, her net worth is estimated to be above $500,000.
Patricia Southall Instagram
Southall has over 112K followers on Instagram with over 2,500 posts. Her username is @patsmithty. Check out her account below.
Patricia Southall Smith Treasure You
Pat Smith founded, "Treasure You", a nonprofit organization. The organization supports women in financial, emotional or spiritual needs. Funds raised for the organization go directly to women to pay emergency expenses, educational needs, and weekend retreat participation.
For several years, Southall has hosted Treasure You retreats that are attended by women from all over the country. The retreats are intended for all women to reconnect with themselves during a luxurious weekend designed to encourage their spirit by remembering their worth and treasuring themselves. Part of the Treasure You vision is to provide scholarships and assistance for all women to be able to attend these retreats, regardless of their background.
Moreover, Southall encourages women to join the company to share, grow and learn from each other's experiences. This will enable them to leave with a renewed sense of purpose, passion, and power.