Phil Knight Biography
Phil Knight is an American business guru and philanthropist. He is the co-founder and current Chairman Emeritus of Nike, Inc. Before becoming chairman Emeritus he was the CEO and executive chairman of the company. Knight was ranked by Forbes as the 28th richest person in the world as of August 2018.
Phil Knight Age
Phil was born on the 24th of February 1938. She is 81 years old as of 2019.
Phil Knight Family
Phil K was born and grew up in Portland, Oregon. He is the son of Bill Knight and Lota Hatfield. His father was a lawyer turned newspaper publisher. He was raised in the Portland neighborhood of Eastmoreland and attended Cleveland High School. As a young man, he would find his own jobs during summers when his father refused to employ him at his publishing company. He once worked the night shift tabulating sports scores and every morning ran home the full seven miles.
Phil Knight's Wife| Phil Knight Penny
Knight met the love of his life Penelope "Penny" Parks, while he was working at Portland State University. The duo tied the knot on the 13th of September 1968. They own a home in La Quinta, California.
Phil Knight Daughter| Phil Knight Son
The couple has lived together for many years. Their marriage was full of blessings. They were blessed with three kids namely, Matthew Knight, Travis Knight, and a daughter, Christina Knight. Unfortunately one of his sons passed on in 2004.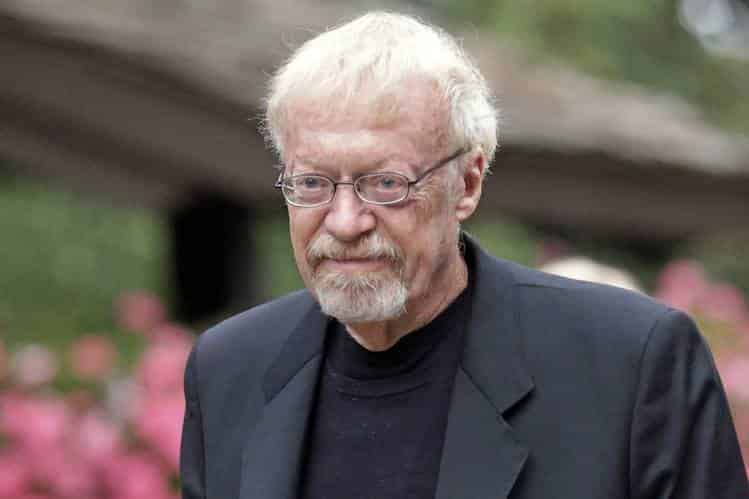 Phil Knight Facts
Soon after he graduated from the University of Oregon, Knight enlisted in the Army. He served one year on active duty and seven years in the Army Reserve. His idea of producing running shoes was first ignited by his academic paper. In the paper, he examined "Can Japanese Sports Shoes Do to German Sports Shoes What Japanese Cameras Did to German Cameras?"
Phil Knight Shoe Dog
Due to his outgoing personalities, Knight went on a trip across the world. He made a short stop in Kobe, Japan. In 1962 while in Japan, he noticed the Tiger-brand athletic shoes that were manufactured by Onitsuka Co. He was impressed by the high quality of the shoes relative to its cost. He secured exclusive rights to distribute the shoes to the United States market.
Phil Knight And Bill Bowerman
He then sent some samples to Bowerman at the University for endorsement. However, Bowerman not only ordered the Tiger shoes but also offered to become a partner with Knight and provide product design ideas. His initial sales were made out of a now-legendary green Plymouth Valiant automobile at track meets across the Pacific Northwest.
During the 2009-2010 campaign period, Knight was the largest single contributor to the campaign to defeat Oregon Ballot Measures 66 and 67. He believed that once it was passed, it will lead to increased income tax on some corporations and high-income individuals.
In June 2015, Knight and Nike announced that he would step down as the company's chairman, with president/CEO Mark Parker to succeed him. However, a date had not been set for his departure, and he said he plans to remain actively involved in the company. Knight's retirement from the Nike board took effect at the end of June 2016. However, in September 2017, Knight decided to come out of retirement to put black back in the UNC jerseys for the Phil Knight Classic in Portland, Oregon
Phil Knight Son Death | Phil Knight Son Matthew
Some few years after Knight bought Vinton, his son Matthew, aged 34 years, traveled to El Salvador. The purpose of his journey was to film a fund-raising video for Christian Children of the World, a Portland nonprofit organization. Unfortunately, while scuba diving with colleagues in Lake Ilopango, near San Salvador, he died immediately from a heart attack 150 feet (46 m) underwater due to an undetected congenital heart defect. Knight and Travis traveled to El Salvador to return Matthew Knight's body to the U.S. Laika Studio's 2005 short film Moongirl was dedicated to Matthew's memory.
Phil Knight Foundation
Following mainstream success in the late 1990s, the animation company Will Vinton Studios experienced very rapid growth and Vinton needed to court external investors-Knight was one of the wealthy businessmen that he approached. Due to serious mismanagement, Knight eventually bought Will Vinton Studios and assumed control of the company's board with the cooperation of Nike executives. He appointed his son to the board, who had proven himself as an adept animator since joining the company. He branded the company to Laika after Vinton stepped down.
Phil Knight Net Worth
His vast businesses empire and other ventures have earned him an estimated net worth of 35.3 billion USD as of 2019.
Phil Knight House
Knight's house is in Hillsboro.