Ricky Paull Goldin Biography
Ricky Paull Goldin is an American actor, producer, director and television personality born on 5th January 1965 in San Francisco, California, U.S. He is a co-host of Save Our Shed on TDN. As an actor he is popular for his role as Jake Martin in ABC's 'All My Children'.
Ricky Paull Goldin Age
Ricky was born on 5th January 1965 in San Francisco, California, U.S (53 years as of 2018)
Ricky Paull Goldin Family
His parents are Paul Goldin, a London-born entertainer, behavioral psychologist and hypnotist who hosted in his own show in England. His mother is Irish actress P.J. Goldin. His parents divorced when he was seven years.
Goldin has four siblings: Sarah, David, Bobby and Katie-Jane. His uncle is Jack Gold, a British film director.
Ricky Paull Goldin Wife
In 1989 Goldin began dating actress Yasmine Bleeth and got engaged in January 1995. They broke up later in the year. He later began dating Priscilla Taylor, an actress and playboy, but they broke up.
In November 2001 he married Emma Ford, a British television presenter but they divorced in 2002.
In 2009 he began dating Gretta Monahan, a TV fashion personality. They have two sons Kai Rei Goldin born in October 2010 and a second in June 2017.
Ricky Paull Goldin Children
Ricky with his wife Gretta has two sons Kai Rei Goldin born in October 2010 and a second son born in June 2017.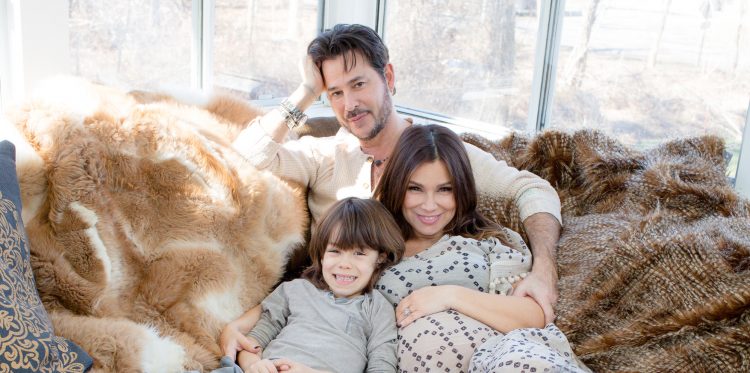 Ricky Paull Goldin Net worth
Ricky's net worth is under review
Ricky Paull Goldin Career
Ricky began his career in television at the age of three when he made an appearance in an episode of Romper Room. At the age of 15 he appeared On Golden Pond, a Broadway Production. He returned to Broadway in 1994 in the Broadway revival of the musical Grease as Danny Zuko.
In 1985 he starred in Hail to the Chief, an ABC sitcom, where he played the son of the first female President of the United States (played by Patty Duke).
In 1993 he hosted Street Match, a primetime reality dating show, on ABC. He also portraying Dean Frame on the NBC daytime drama Another World from 1990 to 1998. He also appeared as stalker Gary Dawson on the CBS top daytime drama The Young and the Restless from 1999 to 2000.
In 2001 he played the role of Gus Aitoro on CBS's soap opera Guiding Light until his character was killed off on April 1, 2008. The role earned him Daytime Emmy Award nomination as Outstanding Lead Actor in 2003 and 2007.
In March 2008 he joined 'All My Children' in the recast role of Dr. Joseph "Jake" Martin. The role earned him a Daytime Emmy Award nomination in the Outstanding Lead Actor category.
In 2013 he joined the CBS soap The Bold and the Beautiful as Jesse Graves on a recurring status. In 2014 he produced and played in the soap opera web series Beacon Hill as Andrew Miller. He was nominated for a 2015 Daytime Emmy for Outstanding New Approaches Drama Series as the producer of the series.
Ricky Paull Goldin Movies and TV Shows
2018: The Bold and the Beautiful as Jesse
2014: The Mysteries of Laura as Charlie Carazzo
2011: All My Children as Dr. Joseph 'Jake' Martin Jr.
2008: Guiding Light as Gus Aitoro
1999: Pacific Blue as Benny
1997: Romy And Michele's High School Reunion as Guy At Rehab Meeting
1999: Mirror, Mirror as Ron
1991: Pastime
1990: Baywatch as Tad
1990: Lambada as Dean

1988: The Blod as Scott Jesky
1986: Kate & Allie as Jason
Hail to the Chief as Doug Mansfield
1984: Unfaithfully Yours as Teenagers with Mask
Beacon Hill as Andrew Hill
2013: Spontaneoius Construction as Host
Beacon Hill as Producer
Ricky Paull Goldin Facebook
Ricky Paull Goldin Twitter
Ricky Paull Goldin Instagram