Scarface Biography
Scarface is an American rapper and record producer, best known as a member of the Geto Boys, a hip hop group from Houston, Texas.
Brad grew up in Houston and is originally from the city's South Acres (Crestmont Park) neighborhood.
In 2012, Brad was ranked him number 16 by The Source on their list of the Top 50 Lyricists of All Time.
About.com ranked him number 6 on its list of the 50 Greatest MCs of Our Time (1987-2007).
Scarface Age
Scarface was born on November 9, 1970, in Houston, Texas, U.S. He is 48 years old as of 2018.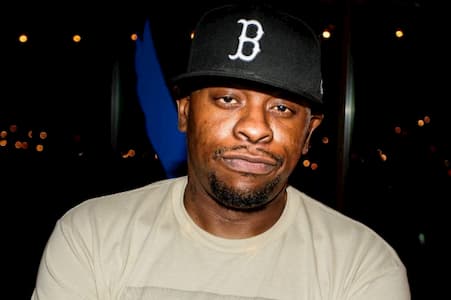 Scarface Early Life
Brad attended Woodson Middle School in Houston, Texas. He, however, dropped out of high school and worked as a drug dealer.
As a teenager, Brad attempted suicide and subsequently spent time in a hospital psychiatric ward.
Brad was brought up as a Christian but converted to Islam in 2006.
Scarface Wife
Brad has been very private about his personal life. He was however in a relationship with Lisa Varner and they had a child together; a girl. They have since then parted ways.
Scarface Geto Boys
Brad began his career as DJ Akshen (pronounced Action) recording and deejaying for Lil' Troy's Short Stop.
In 1989, he released a 12″ single "Scarface/Another Head Put To Rest" which was written by Chris "Mr. 3-2" Barriere and produced by Def Jam Blaster, Bruce "Grim" Rhodes.
He later went on to sign with Rap-A-Lot and join a group who were collectively known as Geto Boys replacing a member who left.
The group released its second album Grip It! On That Other Level (1989), a highly successful album that garnered the group a large fanbase. Brad took his stage name from the 1983 film Scarface.
In 1992, Brad appeared along with Bushwick Bill on the Kool G Rap & DJ Polo album Live and Let Die.
His album Mr. Scarface Is Back was a success and his popularity soon overshadowed the other Geto Boys.
He still remained in the group while releasing a series of solo albums that kept him in the public view with increasing sales.
This made him the only Geto Boys member that has always remained with the group since the group personnel was revamped in 1989.
He peaked with The Diary and The Last of a Dying Breed. The latter of which received positive reviews and sales, and earned him Lyricist of the Year at the 2001 Source Awards.
In 2002, Brad released The Fix, the follow-up to The Last of a Dying Breed and returned to the studio with the Geto Boys for their album, The Foundation.
Scarface Bushwick Bill
On May 1, 2019, Bushwick Bill, member of Geto Boys, revealed that he had been diagnosed with stage 4 pancreatic cancer.
Later, on June 9, 2019, reports emerged that Bushwick Bill had died but news of his death was later refuted by his son.
However, it was subsequently reported and confirmed that Bushwick died later that day.
Scarface
Studio albums
Mr. Scarface Is Back (1991)
The World Is Yours (1993)
The Diary (1994)
The Untouchable (1997)
My Homies (1998)
The Last of a Dying Breed (2000)
The Fix (2002)
My Homies Part 2 (2006)
Made (2007)
Emeritus (2008)

Deeply Rooted (2015)
Scarface Instagram
https://www.instagram.com/p/Bx5I6mLF5TM/?utm_source=ig_web_copy_link