Scott Kelly Biography
Scott Kelly real name Scott Joseph Kelly is an engineer, a retired American astronaut, and a retired U.S. Navy captain born February 21, 1964 in Orange, New Jersey. He is a veteran of four space flights, Kelly commanded the International Space Station (ISS) on Expeditions 26, 45, and 46.
Kelly's first spaceflight was in December 1999 as a Space Shuttle Discovery pilot during STS-103. This was the Hubble Space Telescope's third service mission and lasted just under eight days. Kelly's second spaceflight was the STS-118 mission commander, a 12-day space shuttle mission to the ISS in August 2007. Kelly's third spaceflight was on the ISS as a crew member on Expedition 25/26. He arrived at the ISS on board Soyuz TMA-01 M on October 9, 2010 and served as a flight engineer until he took command of the station on November 25, 2010 at the start of Expedition 26. Expedition 26 ended with the departure of Soyuz TMA-01 M on 16 March 2011.
Scott Kelly Family
Kelly was born to Patricia (McAvoy) and Richard Kelly in Orange, New Jersey, on February 21, 1964, along with his identical twin brother Mark. Kelly's family lived in West Orange, where his father was working as a police officer. In 1982, Kelly and his brother graduated from Mountain High School. Kelly worked as an emergency medical technician in Orange and Jersey City, New Jersey, while in high school.
Scott Kelly Wife
On April 25, 1992, Kelly married his first wife, Leslie (born Yandell), whom he had met while stationed at Virginia Beach. They have two children together. In 2009, Kelly and Leslie divorced. Kelly married Amiko Kauderer, a NASA public affairs officer, in July 2018.
Scott Kelly Age
Kelly is 55 years old born 21 February 1964.
Scott Kelly Education
Kelly enrolled at the University of Maryland, Baltimore County, after graduating from high school. Kelly read Tom Wolfe's The Right Stuff during his freshman year and was inspired to pursue a naval aviation career. Kelly tried to transfer to the U.S. Merchant Marine Academy where Mark was enrolled but was rejected for his poor academic record. After his fresh year, Kelly transferred to the State University of New York Maritime College (SUNY Maritime), where he received a Naval Reserve Officers Training Corps (Navy ROTC) scholarship.
During the summer after his freshman year, Kelly sailed aboard the training ship of SUNY Maritime, Empire State V, and stopped in Mallorca, Hamburg, and London. Kelly sailed again on Empire State V after his sophomore year. He served as the student battalion commander for the Navy ROTC detachment of his school and graduated with a bachelor of science degree in electrical engineering in 1987.
Scott Kelly Career
Kelly was commissioned as an ensign in the U.S. Navy after graduation. He completed his initial flight school at NAS Pensacola, where he flew the trainer plane driven by the T-34 Mentor propeller, after which he was selected to fly jets. He moved to Beeville, Texas in 1988 for jet training at Naval Air Station Chase Field, where he trained on theT-2 Buckeye and theA-4 Skyhawk. In 1989, he graduated as a naval aviator and was assigned to fly the F-14 Tomcat. He reported for initialF-14 trainingtoVF-101 at Naval Air Station Oceana, Virginia.
Upon completion of this training in September 1990, he was assigned to VFA-143 and deployed to the North Atlantic and Persian Gulf on board the aircraft carrier USS Dwight D. Eisenhower.
Scott Kelly Brother | Scott Kelly Twin
Scott Kelly was born to Patricia (McAvoy) and Richard Kelly in Orange, New Jersey, on February 21, 1964, along with his identical twin brother Mark.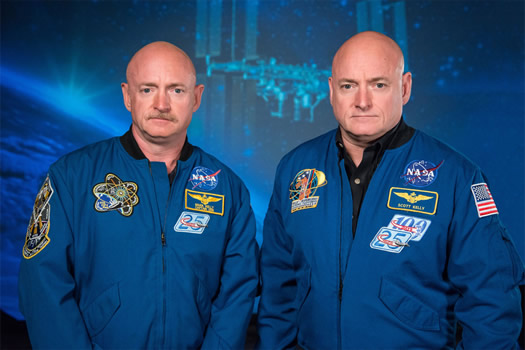 Scott Kelly Year In Space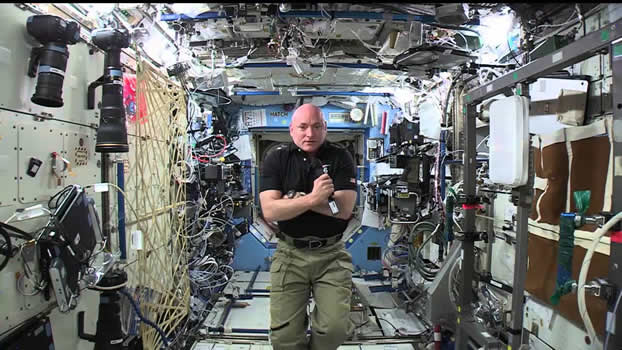 Scott Kelly Net Worth
Kelly has a net worth of $500 thousand. This amount of money and worth has been raised from his career.
Scott Kelly Instagram
https://www.instagram.com/p/BwSsuicpV7Q/?utm_source=ig_web_copy_link