Skip Heitzig Biography
Skip Heitzig serves as a senior pastor of Calvary Albuquerque which is a Calvary Chapel fellowship located in Albuquerque, New Mexico. He is also the founder of the church and it has around 15,000 members. Furthermore, Heitzig is also an actor and producer. Before taking up the role of a pastor, Heitzig was deep into drug usage.
Pastor Skip has authored several books like; Defying Normal, You Can Understand the Book of Revelation, and How to Study the Bible and Enjoy It. He has also published over two dozen booklets in the Lifestyle series, covering aspects of Christian living. He works on several boards including Samaritan's Purse and Harvest. Skip reaches out to people across the world through his multimedia ministry including a nationwide half-hour radio program, Connect with Skip Heitzig.
---
10 Quick Facts About Skip Heitzig
Name: Skip Heitzig
Age: 64
Birthday: July 26
Zodiac Sign: Leo
Height: Around 5 feet 6 inches (1.67 m)
Nationality: American
Occupation: Senior pastor
Marital Status: Married
Salary: Between $ 300,000 and $ 500,000 USD
Net worth: Between $1 million and $5 million
---
Skip Heitzig Age
Pastor Heitzig is 64 years old as of 2019, he was born on July 26, 1955, in Southern California, United States of America. He celebrates his birthday on July 26 every year.  Heitzig will be 65 years old on July 26, 2020.
Skip Heitzig Education
He attended and graduated from Trinity College of the Bible and Theological Seminary. Later he studied under Chuck Smith at Calvary Chapel of Costa Mesa, California.
Skip Heitzig Family
Pastor Skip is a native of southern California and was raised in a religious background. While he was a teenager, he started abusing drugs and ventured into the occult. In 1973 as Skip was watching a Billy Graham crusade on TV, God reached him and he decided to receive Christ as his savior.
Skip Heitzig Married
Heitzig married Lenya Heitzig in 1981 and is blessed with one fully grown child called Nathan. Upon their marriage, the couple moved directly to Albuquerque, NM where they have lived since then. Nathan is the husband of Janaé. Additionally, the couple is proud grandparents of Seth Nathaniel and Kaydence Joy.
Skip Heitzig Wife | Lenya Heitzig
Lenya, Skip's wife is an award-winning author and speaker with a passion for God's word and women in general. She is the executive director of Ministries at Calvary Albuquerque. Additionally, she loves cooking and preparing meals for her husband and family.
Skip Heitzig Salary
Although Skip's salary is not available, back when Heitzig left Calvary Chapel in 2014, Skip received $ 300,000 and almost $ 500,000 USD in cash, cars, and equipment as compensation.
Skip Heitzig Net Worth
Heitzig has been in the evangelism industry for quite a long time. He has no doubt amassed a huge fortune with the bulk of his wealth coming from his professional evangelism career. Despite his obvious riches, Skip prefers to lead a modest lifestyle. However, the specifics about his assets and liabilities are still under review making it difficult to establish his actual net worth. His salary is also undisclosed.
Skip Heitzig Measurements and Facts
Here are some interesting facts and body measurements you should know about Skip Heitzig.
Skip Heitzig Wiki
Full Names: Skip Heitzig
Popular As: Skip Heitzig
Gender: Male
Occupation / Profession: Senor pastor
Nationality: American
Race / Ethnicity: White
Religion: Not Known
Sexual Orientation: Straight
Skip Heitzig Birthday
Age / How Old?: 64 years old as of 2019.
Zodiac Sign: Leo
Date of Birth: July 26, 1955
Place of Birth: Southern California, United States of America.
Birthday: July 26
Skip Heitzig Body Measurements
Body Measurements: Not Available
Height / How Tall?: Around 5 feet 6 inches (1.67 n)
Weight: Not Known
Eye Color: Brown
Hair Color: Blonde
Shoe Size: Not Available
Skip Heitzig Family and Relationship
Father (Dad): Not Known
Mother: Not Known
Siblings (Brothers and Sisters): Not Known
Marital Status: Married
Wife/Spouse: Married to Lenya Heitzig
Children: Nathan
Skip Heitzig Net Worth and Salary
Net Worth: Between $1 million and $5 million
Salary: Between $ 300,000 and $ 500,000 USD
Source of Income: Senior pastor
Skip Heitzig House and Cars
Place of living: US
Cars: Car Brand to be Updated
Skip Heitzig Church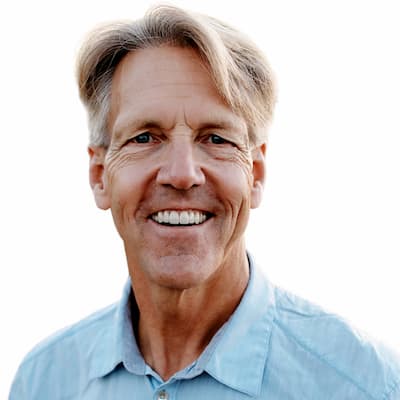 Heitzig works as a senior pastor of Calvary Albuquerque which is a Calvary Chapel fellowship located in Albuquerque, NM. This church is a fellowship of believers who passionately pursue a lost world by connecting with one another, through worship. According to Heitzig, the Calvary Albuquerque church's main purpose is to create life change.
When Skip moved to Albuquerque, NM he worked in the medical field of radiology. He began a home Bible study in 1982 which spontaneously grew into Calvary Albuquerque church. Calvary Church Albuquerque was considered to be the fastest-growing church in America in 1988 a 191989, with today's membership at over 15,000 people every weekend. Skip's church has been instrumental in planting other churches some in Arizona, Colorado, and other parts of New Mexico.
Skip Heitzig Sermons
Among his roles as a senior pastor, Skip offers Bible teaching to his followers which helps enhance the relationship between his congregation and God. You can follow Skip's sermons on his official ios and Android app. Additionally, you can follow Heitzig's sermons on Skip's teaching website.
Skip Online Calvary Church |  (COVID-19)
Amidst the spread of the Coronavirus (COVID-19) pandemic, the Calvary Church will shift their church services to online. To join Skip's sermons you can catch him every Wednesday @ 6:30 p.m. on live.cavlarynm.church.
Skip Heitzig Connection | Skip Heitzig Radio
The Connection is a half-hour radio program for Skip that airs daily and is the teaching ministry of the Bible. Moreover, it is an application that can only be found on the App Store. This platform helps believers get access and engage in teachings that will captivate, encourage, and excite them.
The senior pastor reaches out to thousands of people across the world through his diverse and flexible multimedia ministry. His multimedia ministry includes a TV broadcast and nationwide half-hour radio program which is known as "The Connection".
Moreover, it presents the Word of God in a format that is contemporary, relaxed, and relevant to people. It clearly outlines topical studies and verse-by-verse exposition through the entire Bible. This is what is available in the Connect with Skip Heitzig app;
Listening to over 3,400 full-length sermons
 Reading Skip's weekly DevoMail
 Listening to the Connect with Skip radio broadcast
Watching the Connect with Skip TV broadcast
 Finding a station broadcasting Connect with Heitzig in your area
Supporting the ministry through online giving
Skip Heitzig Podcast
Skip Heitzig Books
Pastor Skip has authored many books, some of them are;
Defying Normal: Soaring Above the Status Quo
Trusting an Unknown Future to a Known God
Encounter, Face to Face With Jesus
Thoughts of Thanksgiving: Gaining an Attitude of Gratitude
Radical Joy: Letting His Light Shine Through You
A Spiritual Resuscitation: How to Start Your Own Revival
When God Prays
The Daily God Book Through the Bible: A Bird's-Eye View of the Bible in a Year
Skip Heitzig Contacts | Connect
To connect and interact with Skip Heitzig one can reach him through the following contacts and communication mediums:
E-mail: PastorSkip@ConnectionOnline.org
Website: http://www.skipheitzig.com
Mailing Address
Connect
PO Box 95707
Albuquerque, NM 87199-5707
Telephone
1-800-922-1888
FAQs About Skip Heitzig
Who is Skip Heitzig?
Skip is an accomplished pastor, musician, producer, and author who is the senior pastor at Calvary of Albuquerque.
How old is Skip?
Skip is an American national born on 26 July 1955, in South California.
How tall is Skip?
Heitzig the preacher has not shared his height with the public. However, as soon as this information is available we shall update this part promptly.
Is Skip married?
Yes, he married Lenya in 1981 and together they have one full-grown child called Nathan. They are also grandparents to Seth Nathaniel and Kaydence Joy. The couple resides in Albuquerque, NM.
How much is Heitzig worth?
Skip has not yet revealed his net worth. However, we shall update this section when we get and verify information about the wealth and properties under his name.
How much does Skip make?
Information about Skip's salary is not available, nevertheless, back when Heitzig left Calvary Chapel in 2014, Skip received $ 300,000 and almost $ 500,000 USD in cash, cars, and equipment.
Where does Skip live?
He is a resident of Albuquerque, NM USA, moreover, we shall upload pictures of his house as soon as we have them.
Is Heitzig dead or alive?
Heitzig is alive and in good health. There have been no reports of him/her being sick or having any health-related issues.
Where is Skip Now?
Skip serves as the senior pastor and televangelist at Calvary Albuquerque Church located in Albuquerque, NM USA.
Skip Heitzig Sermons | Skip Heitzig Teachings | Skip Heitzig Bible Study
Skip Heitzig Social Media Contacts
Related Biographies.
You may also like to read the Bio, Career, Family, Relationship,  Body measurements, Net worth, Achievements, and more about:
About InformationCradle Editorial Staff
This Article is produced by InformationCradle Editorial Staff which is a team of expert writers and editors led by Josphat Gachie and trusted by millions of readers worldwide.
We endeavor to keep our content True, Accurate, Correct, Original and Up to Date. For complain, correction or an update, please send us an email to informationcradle@gmail.com. We promise to take corrective measures to the best of our abilities.