Swaleh Mdoe Biography
Swaleh Mdoe is a Kenyan Swahili journalist filling in for Royal Media Services-owned station, Citizen TV Kenya. He was born and brought up in Coast, Kenya.
Ranked as one of the best Kiswahili news anchors in Kenya, Mdoe is well-known for his segment of 'Tafakari ya Babu' during his broadcasts, is the Managing Editor for Citizen TV and reads the 7 pm News.
Swaleh Mdoe Age
Mdoe is 54 years old as of 2022, he was born on May 23, 1968, in Kenya. He celebrates his birthday on May 23 every year, and his birth sign is Gemini.
Swaleh Mdoe Height
Mdoe stands at an average height. However, details regarding his actual height and other body measurements are currently not publicly available. We will update this section when the information is available.
Swaleh Mdoe Education
Mdoe attended Tudor Day School in Mombasa for his Kenya Certificate of Education (KCE) which paved the way for him to join Media Institute for a Diploma in Human Rights and Media Course.
He is also a proud graduate of Malaspina University-College (2003-2005), where he moved out having earned his Bachelor of Communication in Media Studies.
Tertiary/University
Date: 2003 – 2005
Education Institution: Malaspina University-College
Qualification: Bachelor of Communication in Media Studies
Date: Not Available
Education Institution: Not Available
Qualification: Media Institute for a Diploma in Human Rights and Media Course.
Secondary Education
Date: Not Known
Education Institution: Tudor Day School in Mombasa
Qualification: KCE
Swaleh Mdoe Family
Mdoe was born and raised by his father Ali Buki and his mother, whose name is still under review. It is also not known if he has any siblings. We will update this section once this information is available.
Swaleh Mdoe Father
Swaleh's dad passed away in 2019, having suffered from throat cancer for a long time. Mdoe says he got a call on a Sunday afternoon in Malindi, Kilifi County confirming that his dear father had died at around 12:40 PM.
"He has been sick for some time. He had been residing in Mombasa with his family before he was moved to Malindi where the elder sister resides.
For the past one month he has been in Malindi and on Tuesday this week, he was discharged from Malindi hospital. Today at around 12:40 I was called by my aunt who informed me that my dad had passed away."
He moreover confirms that the health of his dad had been deteriorating for the last one month after he was admitted to Malindi Hospital. Leaders and media personalities from different parts of the nation sent their messages of condolences to the family of the deceased following the loss. According to Mdoe, Mzee Buki was to be laid to rest in Malindi.
Swaleh Mdoe Wife
Swaleh is a married man, however, in 2014, Swaleh was taken to court by a lady, Fauzia Ahmed, claiming that he sired a child with her and had neglected the responsibilities. She stated that the two were in a relationship since 2001 and that the child was allegedly born in 2004.
However, Swaleh denied the allegation, saying that he only knew her while he was working at a media organization in 2001 where Fauzia worked as an intern. The court, upon enquiring what the lady wanted, stated that the court to attach part of his salary for the maintenance of the child.
As if not the end, another lady, Baristar Bellah, sparked controversy after sharing her photos with Mdoe having a good time. Going by her Instagram posts, Bella is a lawyer, feminist, and human rights activist working in Nairobi. Ms. Bella is not new to those who watch the news, as she was once interviewed by Swaleh on Citizen TV some time back.
Swaleh Mdoe Salary
Mdoe is alleged to be earning in excess of Ksh. 750,000/ as his monthly income.
Swaleh Mdoe Net Worth
Mdoe has not revealed his net worth. He is a simple person and never likes to attract public attention by publicly displaying his wealth. However, this section is under review, we will update you when details about his net worth are revealed.
Swaleh Mdoe Facts and Body Measurements
Here are some interesting facts you don't want to miss about Swaleh Mdoe.
Swaleh Mdoe Wiki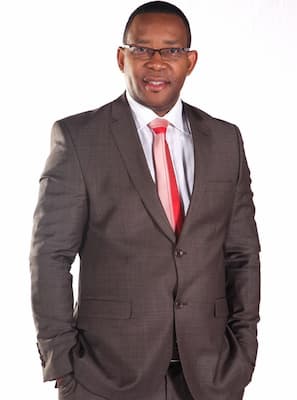 Full Names: Swaleh Mdoe
Popular As: Mdoe
Gender: Male
Occupation / Profession: Swahili journalist
Nationality: Kenyan
Race / Ethnicity: African
Religion: Not Known
Sexual Orientation: Straight
Swaleh Mdoe Birthday
Age / How Old?: 54 years old as of 2022, he was born on May 23, 1968
Zodiac Sign: Gemini
Date of Birth: May 23, 1968
Place of Birth: Coast, Kenya
Birthday: May 23
Swaleh Mdoe Family and Relationship
Father (Dad): Ali Buki (died in 2019)
Mother: Not Known
Siblings (Brothers and Sisters): Not Known
Marital Status: Not Known
Wife: Not Available
Girlfriend: Not Applicable
Children: Not Available
Swaleh Mdoe Education
Highest Qualification: Bachelor of Communication in Media Studies
Education Institution: Malaspina University-College
Swaleh Mdoe Networth and Salary
Net Worth: Under Review
Salary:  750,000/- as his monthly
Source of Income: Journalist
Swaleh Mdoe Career
Swaleh began his career in 2001 when he was contributing to shipping items at Nation Media Groups.
From there, he has filled in, in different fields, including as a Swahili reporter on BBC from 1995 to 1999, as the Deputy Chairman Publicity Committee of the Mombasa The Agricultural Society of Kenya from 1996 to 1997, as Deputy Chairman Publicity Committee of the Mombasa The Agricultural Society of Kenya (1991-1992) and as the Shipping Clerk with several companies on part-time contracts for about one year.
As an actor, Mdoe portrayed as the Columnist on Darubini Yetu, KDeputy Chairman Publicity Committee of the Mombasa The Agricultural Society of Kenya Times Newspaper.
Between January 1991 and November 1991, Swale was the Columnist on Darubini Yetu, KDeputy Chairman Publicity Committee of the Mombasa The Agricultural Society of Kenya Times Newspaper.
Swaleh Mdoe Citizen Tv
Mdoe has furthermore worked with Kenya's most known local television stations, NTV and KTN TVs from 1999 to 2001 and 2001 – 2007 respectively. From 2007 to the present he has been the Managing Editor and a Kiswahili News Anchor with Citizen TV of Royal Media Services, reading the 7 pm news in Swahili.
In April 2015, Citizen TV suspended Mdoe for corruption allegations. He was suspended together with Mwanahamisi Hamadi, Shisia Wasilwa, Yusuf Ali, Kimeli Arap Kimei others Citizen TV presenters after discoveries were made, that the journalists received money from a prominent Kenyan politician in order to 'kill' a story about him even after the story had already run in the highlights.
The politician is said to have been involved in a blowup in the 2015 Kajiado by-election, where he was rude and abused by some journalists covering the event.
Swaleh Mdoe Selling His Kidney
In the year 2018, celebrated and one of the oldest and most respected TV anchors in the country, Swaleh Mdoe announced to Kenyans that he was selling one of his kidneys for Sh2.5 Million to sort some pressing financial problems.
He stated that he was looking for a buyer for his kidney adding: "I would even be placing a newspaper advert if that is what it takes to get a worthy client."
"I have decided to sell one of my kidneys after consulting my doctor on the matter. I have some pressing financial issues that I want to offset and all I can think of right now is selling my kidney. Feel free to share my mobile phone number (0722733130). I need to do this urgently," Mdoe said.
Upon questioned why he wanted to take such action, he stated, "I don't really want to bother people. I don't. I can live with one kidney. I can not get money from any other avenues since I have loans from banks and SACCOs that I am currently servicing."
He also explained that he had sought a doctor's consultation before resorting to the drastic measure. He noted that he would rather sell his kidney than engage in criminal activities to raise the money he needed.
When questioned on how his decision would affect his position as a role model in society, Mdoe explained that it was voluntary and nobody should feel obligated to do so. "Let people sell their body organs if they need to, as long as it is voluntarily done so," he stated.
That same year, he after a while from announcing about his kidney selling, announced again that he had dropped the plan and will instead solicit contributions from well-wishers. He took to Twitter to announce that after seeing the goodwill Kenyans had offered him, he had set up a pay bill number to receive contributions.
"Kufuatia wito wa watu wengi walionipigia simu wakiniomba nisiuze Figo yangu bali watanichangia Pesa kidogo, nimekubali na nimepata pay bill no 458345 (Following the requests by many people who called me pleading with me not to sell my kidney as they would help me with a little money, I have accepted and set up a pay bill number 458345)," Mdoe tweeted.
Swaleh Mdoe Job History
Between March 2007 and August 2013, he was the Managing Editor- Kiswahili service/ Cum News Anchor at Citizen Tv Swahili bulletin, Nipashe.
Between July 2001 and January 2007, he was the Lead News Anchor- KTN Leo- Swahili Bulletin.
Between December 1999 and January 2001 he was a Tv Presenter at Nation Media Group; Kiswahili Radio / TV Presenter
Swaleh Mdoe Books
In May 2018, Swaleh Mdoe officially announced his sixth publication, a book titled Mpira wa Kilo na wenzake.
2019: TV News Anchoring: A Guide to Professional Newscasting
Citizen TV Anchors and Reporters
His fellow news team at Citizen TV include:
Hussein Mohammed (resigned)
Asha Mwilu (investigative reporter)
Swaleh Mdoe Awards and Achievements
Mdoe legacy ranges from local to international and to humanitarian causes. He is undoubted, a fine Swahili journalist as outlined in the following awards and accomplishments: — In February 2004, he received a recognition award-star of Excellence Award (SOEA) from Daystar University in the media personality of the year, a category awarded to individuals for excellence in Leadership and Service.
Frequently Asked Questions About Swaleh Mdoe
Who is Swaleh Mdoe?
Mdoe is a well-known news reporter/anchor for Citizen TV Kenya. Prior to joining Citizen TV, he filled in as an anchor at Kenya's local television stations, NTV and KTN.
How old is

Swaleh Mdoe

?
Mdoe is a Kenyan national born on May 23rd, 1968, in Kenya.
How tall is

Swaleh Mdoe

?
Price stands at a height of 5 feet 8 inches (1.73 meters).
Is

Swaleh Mdoe

married?
Details about Price's love life are still under review. We will let you know when he gets in a relationship or when we discover helpful information about his love life.
How much is

Swaleh Mdoe

worth?
Swaleh has not yet revealed his net worth. We will update this section when we get and verify information about the wealth and properties under his name.
How much does

Swaleh Mdoe

make?
Mdoe is alleged to be earning in excess of 750,000/- as his monthly income.
Where does Swaleh Mdoe live?
Swaleh is a resident of Nairobi, Kenya, we shall upload pictures of her house as soon as we have them.
Is Swaleh Mdoe dead or alive?
Price is alive and in good health. There have been no reports of her being sick or having any health-related issues.
Where is

Swaleh Mdoe

Now?
Mdoe is pursuing his career in journalism. He is working as a news reporter at Citizen TV since 2007.
More about Kenya
Kenya is a land of contrast – highlands and plains; wet and dry; rural and urban and people of all races. This offers many opportunities to citizens, foreigners, and visitors alike.
Here is more information about Kenya …
Welcome to Kenya. Welcome to Opportunity.
Other Famous People in Kenya