Weston Mckennie Bio
Weston Mckennie is an American footballer born on August 28, 1998. He plays as a midfielder in the german football club Schalke 04. He began playing for the United States internationally at the under-17 level. He made his senior debut in 2017. 
Weston Mckennie Age
Born on August 28, 1998, in Texas, USA.  Mckennie is currently 21 years old as of 2019.
Weston Mckennie Height
Weston stands 6 feet and 1 inch tall weighing a total of 84 KGs.
Weston McKennie Family
Weston grew up in Texas but spent 3 years in Kaiserslautern, Germany between the ages of 6 and 9 and started playing soccer for the local club FC Phönix Otterbach in 2004 before moving back to the United States. He was raised by his mother Tina Mckennie and father John Mckennie and had an elder brother.
Weston Mckennie Career
In February 2016, McKennie signed a National Letter of Intent to play for the University of Virginia, but he subsequently turned down the scholarship offer to play for the Cavaliers and instead sought to go pro. He was childhood friends with American soccer star Christian Pulisic.
In July 2016 McKennie rejected the chance to sign a Homegrown Player contract with Dallas. He joined German Bundesliga side FC Schalke 04 in August 2016. After spending less than a year with Schalke's academy team, McKennie was promoted to the first-team squad in May 2017. He made his professional debut on May 20, 2017, as a 77th-minute substitute during a 1–1 draw with FC Ingolstadt 04.
This was his only appearance during the 2016–17 season. McKennie made his first start in September 2017 and signed a five-year contract shortly after. He finished the 2017–18 season with 25 appearances in all competitions. McKennie has played with various the United States youth teams, including the under-17 and under-20 national teams. McKennie earned his first senior team call up for the United States' friendly against Portugal on November 14, 2017, scoring on his debut.
Weston Mckennie Schalke 04
McKennie arrived at Schalke in August 2016 and joined the club's U19s, where he had the opportunity to work with renowned youth coach Norbert Elgert – the man who developed the 2014 World Cup winners Manuel Neuer, Benedikt Höwedes, Mesut Özil, and Julian Draxler.
Operating primarily as a holding midfielder, he enjoyed an excellent campaign, notching four goals and three assists and even captaining the side on five occasions. In the end, Schalke lost their U19 Bundesliga semi-final on penalties to Bayern Munich, but McKennie had shown enough of his potential to earn promotion to the senior squad in May 2017.
McKennie is in the running to be made one of the club captains at the German outfit for the upcoming season by new head coach David Wagner, according to the German paper WAZ. The 20-year-old's performances with the US men's national team were monitored by Wagner, who saw him wear the captain's armband during his side's Gold Cup final match against Mexico. "It was a great thing for him to lead the troop as captain," Wagner said.
The fact that McKennie was allowed to lead his team during the most crucial match of the Gold Cup speaks volumes about his capability to take on such responsibility, prompting the Schalke coach to consider him as a possible candidate for one of the captaincy spots, despite his young age. The club captains will be named after the second training camp in Mittersill.
Weston McKennie, who started five of the six USA matches in the summer tournament, is still currently on vacation; something Wagner described as a "hard-earned break". "It's important for Weston to catch his breath, recover, and then look forward to the new season, he has to remember he played a good tournament. He was dangerous in front of the goal, and had the honor of captaining the team in the final," said Schalke's new coach.
Quick Facts About Weston McKennie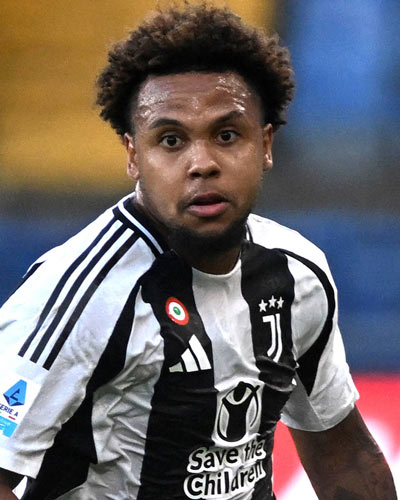 Full Name: Weston McKennie
Date of Birth: August 28, 1998
Place of Birth: Texas, USA
Nationality: American
Marital Status: Not Married
Height: 6 feet 1 inch
Weight: 84 Kg
Ethnicity: Caucasian
Weston McKennie USMNT
It took little time for Weston McKennie to announce his presence with the MNT, scoring in his senior international debut in a 1-1 draw against reigning European champions Portugal on Nov. 14, 2017. Having made inroads with German Bundesliga side Schalke just months before.
McKennie went on to help Die Knappen to a second-place finish in 2017-18 and has gone on to become a mainstay while showing an ability to play all over the field for the club. After showing plenty of glimpses of his ability early on, McKennie will be looked to as an integral player for both club and country moving forward.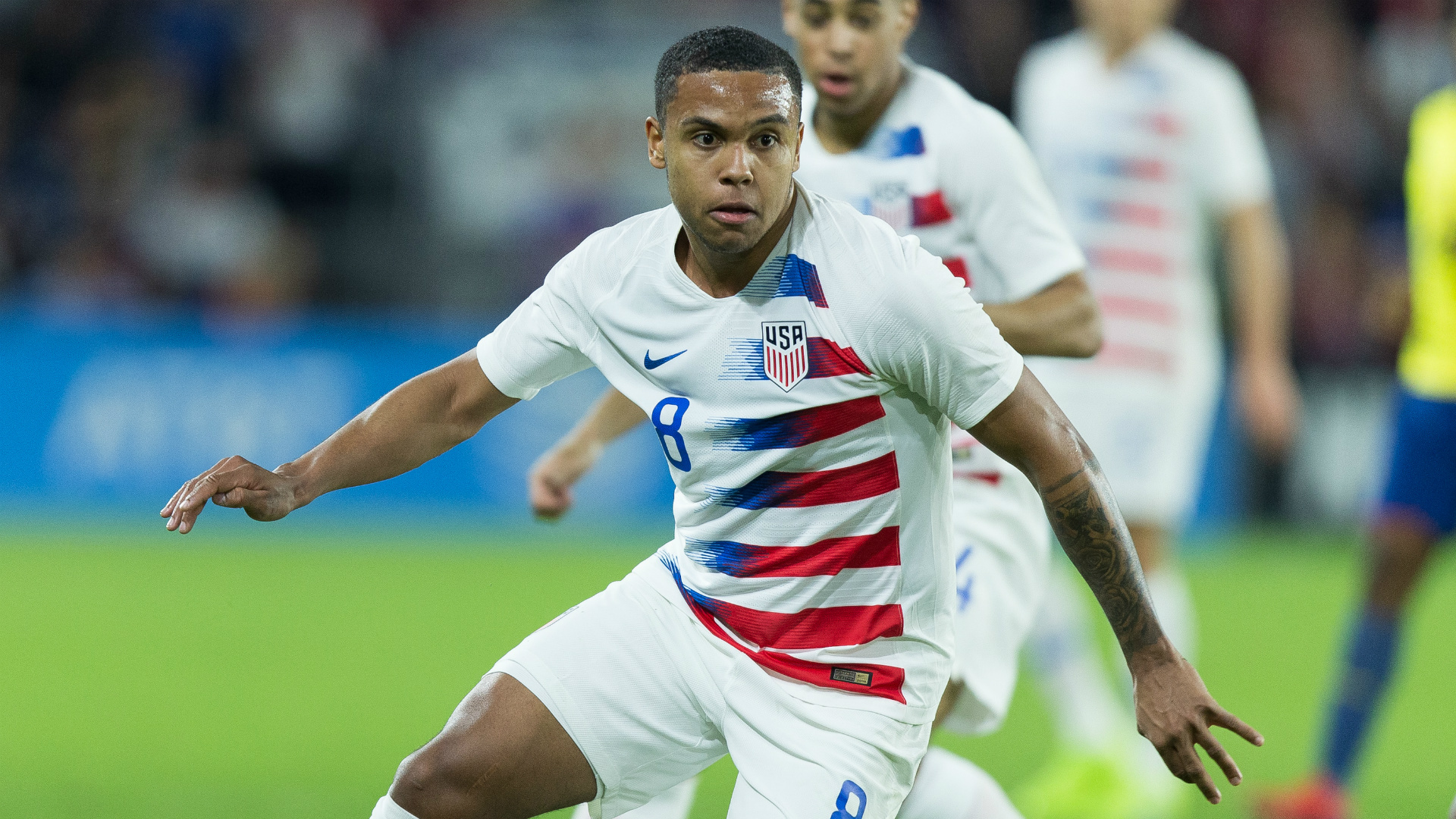 Though born in the U.S., McKennie found soccer thanks to his father taking up a military post at Ramstein Air Base near Kaiserslautern, Germany. Looking to stay out of trouble and emulate his older brother, five-year-old McKennie would go to the school across the street from the family home to play soccer, and though he was the youngest player, showed innate ability early on.
While playing at the school, he was seen by a young coach named David Müller who invited the youngster to play for his team on the weekend. In his first game, McKennie scored eight goals. Shortly after, he moved up two age groups and his team didn't lose a game until it was time for the McKennie family to move on to its next post.
Weston Mckennie Girlfriend
In as much as Weston may be relatively considered a public figure due to the nature of his work, not much of his personal life is known to the public. This may be attributed to the fact that he covers the newsmakers and not his own story. Or, He is a very private person who keeps his personal life under wraps away from the ever prying eyes of the media.
Weston Mckennie Net Worth
The young player has an estimated Net Worth Of 3 million dollars as of 2019.
Weston McKennie and Christian Pulisic
The two American teenagers may find themselves on opposing sides of the Bundesliga's biggest rivalry, but they have been thick as thieves since meeting as 13-year-olds playing for the US youth teams. In a recent interview with Sports Illustrated, McKennie launched into a passionate defense of Pulisic after the USMNT failed to qualify for the 2018 World Cup in Russia.
"It sucks for Christian because he was involved in 12 out of 17 goals in qualifying. He's 19 and having to put a team full of experienced players on his back and carry them, and it's going to suck now because his name is forever associated with the team that didn't qualify."
Interesting Weston Mckennie Facts
He could have played American football
Growing up in Texas, it was almost inevitable that McKennie – regardless of his love of soccer – would develop a taste for American football. On several occasions he even tried to squeeze both sports into the same afternoon – knocking in a couple of quick goals for his soccer team before racing across town to take his place as a halfback, strapping on his pads in the car.
In the end, of course, soccer won out – but passions still flare in the McKennie household when it comes to American football. Weston and his older brother are avid supporters of the Washington Redskins, whereas their father is a die-hard Dallas Cowboys fan. Growing up with that rivalry has no doubt helped McKennie grasp the importance of the Revierderby between Schalke and BVB.
He led the US U19s to Slovakia Cup success
McKennie had already demonstrated his leadership credentials several months before making the switch to Schalke. After an impressive 2015/16 campaign with Dallas – in which he netted 12 goals from central midfield – the future Royal Blue captained the US U19s to victory at the 2016 Slovakia Cup and was named Player of the Tournament for good measure.
"If things go the way that I feel they will, I think we'll be talking about him in the same way as we are about Christian Pulisic, and he could progress even further," insisted former US goalkeeper Brad Friedel, who was in charge of the U19s at the time. "I don't want to put a lot of pressure on him, but he is one outstanding talent."
Frequently Asked Questions About Weston Mckennie
Who is Weston Mckennie?
Weston Mckennie is an American footballer born on August 28, 1998. He plays as a midfielder in the german football club Schalke 04. He began playing for the United States internationally at the under-17 level. He made his senior debut in 2017. 
How old is Weston Mckennie?
Born on August 28, 1998, in Texas, USA.  Mckennie is currently 21 years old as of 2019.
How tall is Weston Mckennie?
Weston stands 6 feet and 1 inch tall weighing a total of 84 KGs.
Is Weston Mckennie married?
Details about his love life are still under review. We will let you know when he gets in a relationship or when we discover his love life.
How much is Weston Mckennie worth?
He has an approximate net worth of $3 million. This amount has been accrued from his/her leading roles in the sports industry.
Where does Weston Mckennie live?
Because of security reasons, Weston has not shared his precise location of residence. We will immediately update this information if we get the location and images of his house.
Is Weston Mckennie dead or alive?
He is alive and in good health. There have been no reports of him being sick or having any health-related issues.
Where is Weston Mckennie now?
He plays as a midfielder in the german football club Schalke 04.
Weston McKennie Instagram
Weston McKennie Twitter
Weston Mckennie Highlights
---
We endeavor to keep our content True, Accurate, Correct, Original and Up to Date.
If you believe that any information in this article is Incorrect, Incomplete, Plagiarised, violates your Copyright right or you want to propose an update, please send us an email to informationcradle@gmail.com indicating the proposed changes and the content URL. Provide as much information as you can and we promise to take corrective measures to the best of our abilities.
---