Yoshua Bengio Biography |Yoshua Bengio
Yoshua Bengio OC FRSC is a Canadian computer scientist, most noted for his work on artificial neural networks and deep learning. He was a co-recipient of the 2018 ACM A.M. Turing Award for his work in deep learning.
He is recognized as one of the world's leading experts in artificial intelligence and a pioneer in deep learning.
Since 1993, he has been a professor in the Department of Computer Science and Operational Research at the Université de Montréal. In addition to holding the Canada Research Chair in Statistical Learning Algorithms,
he is the founder and scientific director of Mila, the Quebec Institute of Artificial Intelligence, the world's largest university-based research group in deep learning.
His contribution to research is undeniable. In 2018, Yoshua Bengio is the computer scientist who collected the largest number of new citations in the world, thanks to his many publications.
Yoshua Bengio Career
Bengio received his Bachelor of Engineering (electrical engineering), Master of Science (computer science) and PhD (computer science) from McGill University.
He was a post-doctoral fellow at MIT (under Michael I. Jordan) and AT&T Bell Labs. Yoshua has been a faculty member at the Université de Montréal since 1993,
heads the MILA (Montreal Institute for Learning Algorithms) and is co-director of the Learning in Machines & Brains project of the Canadian Institute for Advanced Research.
Along with Geoffrey Hinton and Yann LeCun, he is considered by Cade Metz one of the three people most responsible for the advancement of deep learning during the 1990s and 2000s.
Whereas the other two went to work for Google and Facebook respectively, he has stayed in academia.
Among the computer scientists with an h-index of at least 100, Bengio is the one with the most recent citations per day, according to MILA.
In October 2016, Bengio co-founded Element AI, a Montreal-based artificial intelligence incubator that turns AI research into real-world business applications.
In May 2017, Bengio announced that he was joining Montreal-based legal tech startup Botler AI, as a strategy adviser. He currently serves as scientific and technical advisor for Recursion Pharmaceuticals.
Yoshua Bengio Age
Yoshua Bengio is 55 years old of the year. He was born on 1964, in Paris, France
Yoshua Bengio Family
There no record about his family , wife, children and siblings
Post-doctoral Fellow, AT&T Bell Laboratories, NJ, USA.
Learning and Vision Algorithms​ | ​Larry Jackel and Yann LeCun's group
Post-doctoral Fellow, MIT, MA, USA.
NSERC scholarship | Statistical Learning / Sequential Data
Department of Brain and Cognitive Sciences | Michael I. Jordan's Group
Ph.D. in Computer Science, McGill University, Montreal
NSERC scholarship | Neural Networks and Markovian Models
M.Sc. in Computer Science, McGill University, Montreal
Speech Recognition with Statistical Methods
B.Eng. in Computer Engineering, Honours, McGill University, Montreal
Yoshua Bengio Image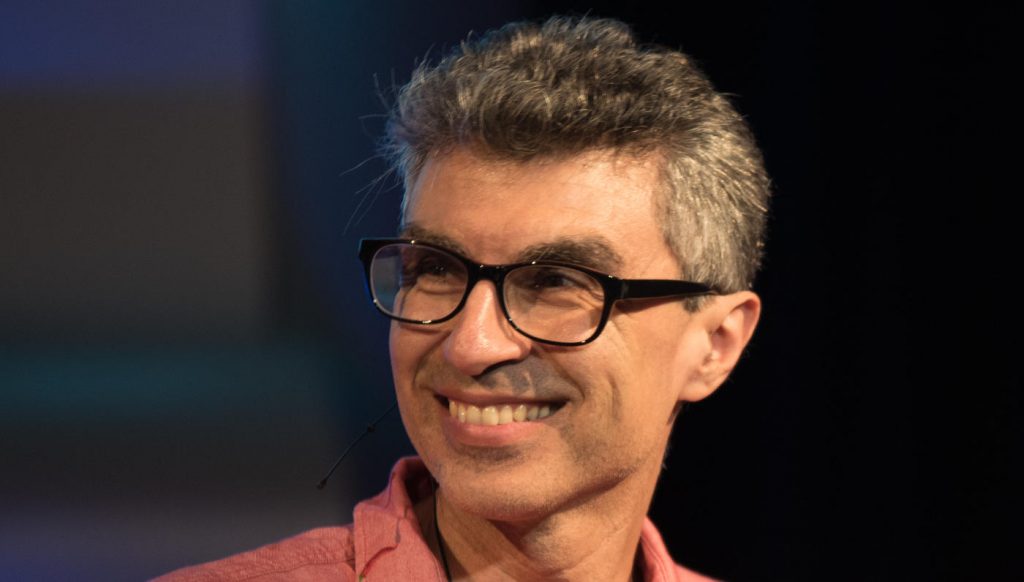 Yoshua Bengio Prizes And Awards
IEEE CIS Neural Networks Pioneer Award, IEEE Computational Intelligence Society
Lifetime Achievement Award, Canadian AI Association
Medal of the 50th Anniversary of the Ministry of International Relations and Francophonie
Marie-Victorin Quebec Prize
Highest distinction in the sciences for the province of Québec
Radio-Canada's Scientist of the Year
Member of the Royal Society of Canada
Officer of the Order of Canada
La Recherche 10 Discoveries That Changed Science 2015
For work on neural networks local minima.
ACFAS Urgel-Archambault Prize
Yoshua Bengio 
Literature
Ian Goodfellow, Yoshua Bengio and Aaron Courville: Deep Learning (Adaptive Computation and Machine Learning), MIT Press, Cambridge (USA), 2016. ISBN 978-0262035613.
Dzmitry Bahdanau; Kyunghyun Cho; Yoshua Bengio, "Neural Machine Translation by Jointly Learning to Align and Translate", arXiv
Léon Bottou, Patrick Haffner, Paul G. Howard, Patrice Simard, Yoshua Bengio, Yann LeCun: High Quality Document Image Compression with DjVu, In: Journal of Electronic Imaging, Band 7, 1998, S. 410–425 doi:10.1117/1.482609
Bengio, Yoshua; Schuurmans, Dale; Lafferty, John; Williams, Chris K. I. and Culotta, Aron (eds.), Advances in Neural Information Processing Systems 22 (NIPS'22), December 7th–10th, 2009, Vancouver, BC, Neural Information Processing Systems (NIPS) Foundation, 2009
Y. Bengio, Dong-Hyun Lee, Jorg Bornschein, Thomas Mesnard, Zhouhan Lin: Towards Biologically Plausible Deep Learning, arXiv.org, 2016
Bengio contributed one chapter to Architects of Intelligence: The Truth About AI from the People Building it, Packt Publishing, 2018, ISBN 978-1-78-913151-2, by the American futurist Martin Ford.
Yoshua Bengio Deep Learning
Yoshua Bengio, a Canadian computer scientist who helped pioneer the techniques underpinning much of the current excitement around artificial intelligence, is worried about China's use of AI for surveillance and political control.
Bengio, who is also a co-founder of Montreal-based AI software company Element AI, said he was concerned about the technology he helped create being used for controlling people's behavior and influencing their minds.
"This is the 1984 Big Brother scenario," he said in an interview. "I think it's becoming more and more scary."
Bengio, a professor at the University of Montreal, is considered one of the three "godfathers" of deep learning, along with Yann LeCun and Geoff Hinton.
It's a technology that uses neural networks — a kind of software loosely based on aspects of the human brain — to make predictions based on data. It's responsible for recent advances in facial recognition, natural language processing, translation, and recommendation algorithms.
Deep learning requires a large amount of data to provide examples from which to learn — but China, with its vast population and system of state record-keeping, has a lot of that.
The Chinese government has begun using closed-circuit video cameras and facial recognition to monitor what its citizens do in public, from jaywalking to engaging in political dissent.
It's also created a National Credit Information Sharing Platform, which is being used to blacklist rail and air passengers for "anti-social" behavior and is considering expanding uses of this system to other situations.
"The use of your face to track you should be highly regulated," Bengio said.
Bengio is not alone in his concern over China's use-cases for AI. Billionaire George Soros recently used a speech at the World Economic Forum on Jan. 24, to highlight the risks the country's use of AI poses to civil liberties and minority rights.
Unlike some peers, Bengio, who heads the Montreal Institute for Learning Algorithms (Mila), has resisted the temptation to work for a large, advertising-driven technology company.
He said responsible development of AI may require some large technology companies to change the way they operate.The amount of data large tech companies control is also a concern.
He said the creation of data trusts — non-profit entities or legal frameworks under which people own their data and allow it be used only for certain purposes — might be one solution.
If a trust held enough data, it could negotiate better terms with big tech companies that needed it, he said Thursday during a talk at Amnesty International U.K.'s office in London.
Bengio said there were many ways deep learning software could be used for good. In Thursday's talk, he unveiled a project he's working on that uses AI to create augmented reality images depicting what people's individual homes or neighborhoods might look like as the result of natural disasters spawned by climate change.
But he said there was also a risk that the implementation of AI would cause job losses on a scale, and at a speed, that's different from what's happened with other technological innovations.
He said governments needed to be proactive in thinking about these risks, including considering new ways to redistribute wealth within society.
"Technology, as it gets more powerful, outside of other influences, just leads to more concentration of power and wealth," he said. "That is bad for democracy, that is bad for social justice, and the general well-being of most people."
---

We endeavor to keep our content True, Accurate, Correct, Original and Up to Date.
If you believe that any information in this article is Incorrect, Incomplete, Plagiarised, violates your Copyright right or you want to propose an update, please send us an email to informationcradle@gmail.com indicating the proposed changes and the content URL. Provide as much information as you can and we promise to take corrective measures to the best of our abilities.
---