Mohammed Ali Biography /Profile
Mohammed Ali was born on August 4 in Isiolo, the third born of five children, Mohammed Ali Jicho Pevu belongs to the sparsely populated Borana community. He was a Chief Investigations Editor at Kenya Television Network (KTN). And is the current Member of Parliament for Nyali, A seat he won as an independent candidate.
Mohammed Ali Age
His age is still under review and will be updated as soon as we have more information.
Mohammed Ali Jicho Pevu Education Background
Undergraduate student at Moi University, Bachelor of Science (BSc), Communication and public relations
Student at News Link Institute of Journalism, Diploma in Journalism
Primary school student at Thika Muslim Primary School
Mohammed Ali Jicho Pevu Job History
2017: Present: Member of Parliament Nyali
June 2007 – 2017: Chief Investigations Editor at Kenya Television Network (KTN)
Radio Salaam, coastal-based radio station
Intern at Pwani FM
Employee at Kenya Broadcast Corporation
Mohammed Ali Jicho Pevu career as an investigative journalist
He landed his first job at KBC then joined Pwani FM where he worked for nine months without pay until he decided enough was enough. Mohammed then moved to another coastal-based radio station, Radio Salaam, before joining KTN in 2007.
The turning point, Mohammed reveals, was back in 2007 when police brutally attacked Mathare residents who were said to be members of the outlawed Mungiki sect.Little did he know that this was just the beginning of a colorful and rewarding, albeit risky career in investigative journalism. Out of this awakening moment, the popular Jicho Pevu series, which airs on KTN, was born.  Moha has since then become a household and permanent resident of  living rooms, bringing Kenyans several well-researched and daring investigative exposes.
Mohammed is also passionate about fighting drug abuse. Having watched what drugs can do to young people, Moha is not about to stop blowing the whistle on this sensitive issue.
Mohammed Ali Jicho Pevu Honors & Awards
Head of State Civilian Award ( HSC ) Awarded by President Mwai Kibaki 2009
UN Peace Ambassador 2009
Investigative Journalist of the Year
Journalist of the Year (2008)
Kenya Human Rights Journalist of the Year ( HABARI AWARD 2009)
Brave Reporter of the Year ( Waggalla Massacre 2011 )
Kenya Change Generation Campaign Award on youth Agenda 2009
Press Freedom Day Award 2012
Pwani Human Right Award ( MUHURI 2009/10)
Character Count Award ( UN ) on Brave Reporting
News Investigator of the Year 2010
Most outstanding Media Personality of the Year 2011
Coast Journalist of the Year 2011.Investigative Reporter of the Year ( Coast Music Awards (2012) Reporter of the Year
Overall Journalist of the Year ( 2012 Media Council of Kenya )
Annual media excellence award 2012/journalist of the year from Kenya alliance of resident association (KARA)
Overall Journalist of the year and Good Governance Award( 2015 Media Council of Kenya)
Mohammed Ali Jicho Pevu Family
Mohammed Ali is married to Rukiya Noordin with whom they have two children.
Mohammed Ali Jicho Pevu warned by Interior Cabinet Secretary Joseph Nkaissery
In January 2016, Interior and Coordination Cabinet Secretary Joseph Nkaissery has demanded an immediate apology from Mohammed Ali Jicho Pevu and his counterpart Yassin Juma, for misleading information they relayed regarding Mandera mass grave or face dire consequences.
Speaking during a press briefing, Nkaissery dismissed the existence of any mass grave in Mandera or anywhere in the country after excavation was carried out in the area.
The CS accused Mohammed Ali Jicho Pevu for not being patriotic to his country adding that he had constantly put the security of Kenya at a risk.
Mohammed Ali Jicho Pevu was at the forefront to report about the mass graves that supposedly 12 bodies were found buried. He posted a gruesome photo of the body of a woman identified as Isnina Mohammed, which was found buried in one of the alleged mass graves.
The Interior CS alleged that the woman was a cook for the Al Shabaab at Bulla Hawa, where they were routed by Amisom and the Somali National Army before fleeing into Kenya and started selling tea at a kiosk in Mandera.
Kenyans on Social Media demand sacking of Mohammed Ali Jicho Pevu from KTN
Kenyans online have started an online petition to force KTN's hand in the sacking of investigative journalist Mohammed Ali Jicho Pevu.
This came a short while after Mohammed Ali Jicho Pevu showed his interest in vying for the Nyali Parliamentary seat come 2017 under the ODM ticket.
Mohammed Ali Jicho Pevu's interest in politics, something he has been keen to criticize before. This has elicited mixed emotions with a majority of Kenyans feeling that his integrity has been comprised with him taking political sides.
#LetMohaGo campaign was started yesterday in a bid to compel KTN to sack Mohammed Ali Jicho Pevu and have him concentrate on his political ambitions.
Jicho Pevu Mohammed Ali Facebook and Twitter
https://www.facebook.com/Official.JichoPevu
https://twitter.com/mohajichopevu
Mohammed Ali- Jicho Pevu Photo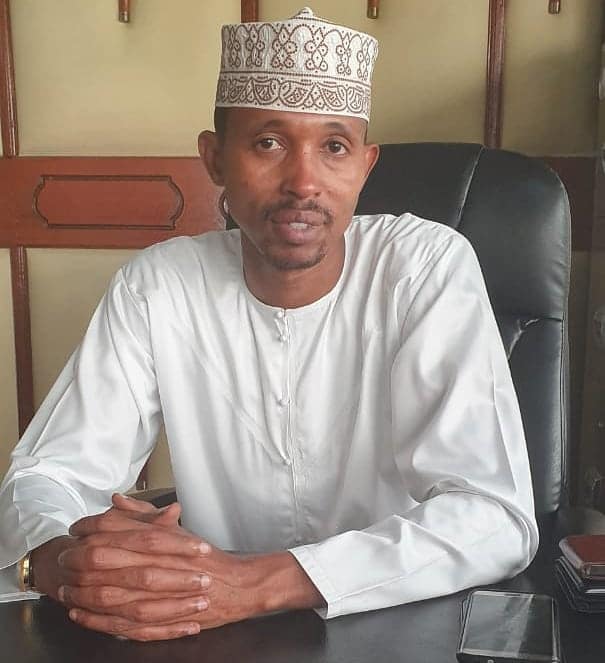 Mohammed Ali Jicho Pevu Video
---
More About Kenya
Kenya is a land of contrast – highlands and plains; wet and dry; rural and urban and people of all races. This offers many opportunities to citizens, foreigners, and visitors alike.
Here is more information about Kenya …
Welcome to Kenya. Welcome to Opportunity.
---