Ari Melber Biography
Ari Melber is an American Emmy-winning reporter, lawyer, and writer who was born in Seattle, Washington, in the United States of America as Ari Naftali Melber. He serves as a Chief Legal Correspondent for MSNBC where he covers the Justice Department, Supreme Court, FBI, and legal issues. Melber serves as a journalist for NBC News and also the host of MSNBC's The Beat with Ari Melber.
---
10 Quick Facts About Ari Melber
Name: Ari Melber
Age: 42 years
Birthday: 31 March
Zodiac Sign: Aries
Height: 5 feet 11 inches
Nationality: American
Occupation: Reporter, Lawyer, and Writer
Marital Status: Divorced
Salary: $78,658
Net worth: $4 million
---
Ari Melber Age
Ari is 42 years old as of 2022, he was born on 31 March 1980, in Seattle, Washington, the United States of America. He celebrates his birthday on March 31 every year and his birth sign is Aries.
Ari Melber Height
Melber stands at a height of 5 feet 11 inches.
Ari Melber Education
Ari attended the University of Michigan earning an A.B. degree in political science. After school, Ari moved to Washington D.C. where he worked for Senator Maria Cantwell. He then worked for Senator John Kerry's presidential campaign where he was responsible for Jewish outreach.
Melber then graduated from Cornell Law School with a J.D. degree. There he was an editor of the Cornell Journal of Law and Public Policy and also interned at New York County Defender Services, a Manhattan Public Defender's office. Melber also worked for the Center for Constitutional Rights.
Ari Melber Family
Melber was born and raised by his parents in Seattle, Washington. Our efforts to find out more about his family came to no avail as no such information is publicly available. Thus, the identity of Ari's parents is still unclear. It is also not known if he has any siblings. Nevertheless, this section will be updated as soon as it is available.
Ari Melber Wife
Melber was married to Drew Grant, the couple married in 2014 and divorced in 2017. Grant is a pop culture reporter at the New York Observer.
Ari Melber Girlfriend Alexandra Daddario
According to Dailymail, Ari was spotted with actress Alexandra Daddario on 5th August 2018 after having lunch together at Cuban restaurant Cafe Habana Malibu. Once Alexandra sat in the driver's seat of her car, Ari leaned in for a romantic kiss. The couple was first spotted together on 4th August 2018 helping LA-based comedian Richard Lewis celebrate an impressive 24 years of sobriety.
Ari Melber Salary
Melber earns an estimated annual salary of $78,658, from his career as the host of The Beat with Ari and chief legal correspondent for MSNBC.
Ari Melber Net Worth
Melber has an estimated net worth of $4 million dollars as of 2022. This includes his assets, money, and income. His primary source of income is his career as an attorney and journalist. Through his various sources of income, Ari has been able to accumulate a good fortune but prefers to lead a modest lifestyle.
Ari Melber Measurements and Facts
Here are some interesting facts and Body measurements you don't want to miss about Ari.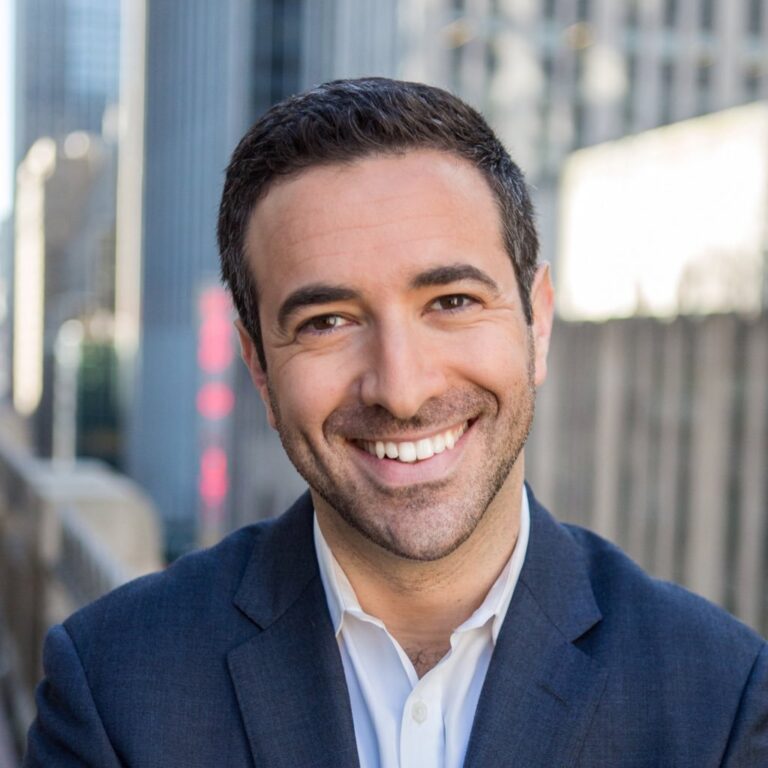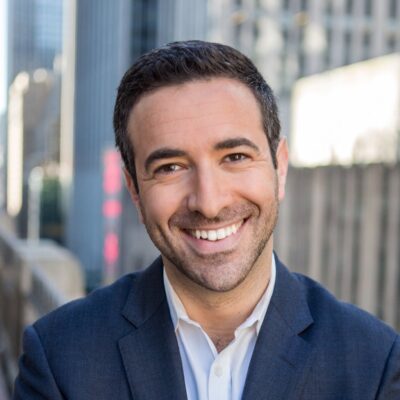 Ari Melber Wiki
Full Names: Ari Naftali Melber
Famous As: Ari Melber
Gender: Male
Profession: Attorney and Journalist
Nationality: American
Race/ Ethnicity: American
Religion: Not Known
Sexual Orientation: Straight
Ari Melber Birthday
Age: 42 years (2022)
Zodiac Sign: Aries
Date of Birth: March 31, 1980
Place of Birth: Seattle, Washington
Birthday: March 31
Ari Melber Body Measurements
Body Measurements: Not Available
Height: 5 feet 11 inches or 1.8 m
Weight: 160 lbs
Eye Color: Dark Brown
Hair Color: Dark Brown
Shoe Size

: Not Available
Ari Melber Family and Relationship
Father (Dad): Not Known
Mother: Not Known
Siblings (Brothers and Sisters): Not Known
Marital Status: Divorced
Spouse: Drew Grant (married from 2014 to 2017)
Dating: Alexandra Daddario
Children: None
Ari Melber
Net Worth and
Salary
Net Worth: $4 million
Salary: $78,658
Source of Income: Journalism
Ari Melber Career
After his graduation, Melber worked for First Amendment lawyer Floyd Abrams at Cahill Gordon & Reindel from 2009 to 2013. He then began writing political columns for various news outlets like The Nation, The Atlantic, Reuters, and Politico. MSNBC took note of his work and asked him to serve as a guest host. It eventually blossomed into being named their Chief Legal Correspondent in April 2015.
Ari Melber MSNBC
Ari is MSNBC's Chief Legal Correspondent, covering the DOJ, FBI and the Supreme Court, and an NBC News Legal Analyst. He won an Emmy Award for his Supreme Court coverage.
He was among the first journalists to report that the firing of FBI Director James Comey could trigger an investigation into obstruction of justice. On 9 May 2017, Melber reported, the day James was fired, that a former FBI official told him the firing had raised the question of potential obstruction by President Trump.
He interviewed former Trump campaign manager Corey Lewandowski in Feb. 2019 about whether Trump asked him to interfere in the Mueller probe. Melber later reported that Lewandowski's response was false. In September 2019 during a congressional impeachment hearing, Lewandowski was questioned about his false answer.
He broke a story live on MSNBC that Democrats on the Ways and Means Committee "intend to request President Trump's tax returns." This was on the night of the 2018 midterm elections. United States House Committee on Ways and Means Chairman Richard Neal carried out that plan, formally requesting Trump's tax returns from the IRS in April 2019.
He previously served as the host of The Point which is a Sunday evening program on MSNBC focused on legal and political topics, as a cohost of MSNBC's talk show The Cycle, and also as a substitute host for other MSNBC shows, such as The Rachel Maddow Show, All In with Chris Hayes, and The Last Word with Lawrence O'Donnell.
He was also a correspondent for The Nation. His writing focused on law, politics, organizing, civil rights, and technology issues. Melber's writings have also appeared in The Atlantic, Reuters, and Politico. He wrote a report about Organizing for America and has contributed to several books. Melber is a member of the New York State Bar Association.
Ari Melber The Beat
Ari's show, "The Beat with Ari Melber" has featured several newsworthy interviews, such as Sheriff Joe Arpaio. Joe talked to Melber after receiving the first pardon of Donald Trump's administration; Eric Holder, Kamala Harris, Trump attorney Jay Sekulow, Dave Chappelle, Meek Mill, Ken Starr. It also had a range of witnesses in the Mueller probe, including Steve Bannon, whose Beat interview was his first-ever appearance on MSNBC.
He has drawn attention for his direct approach to interviewing. A New York Times columnist Peter Wehner, a former Reagan and Bush official, said in February 2019, "Melber is an outstanding interviewer, among the best on television," while Mediaite writes Melber's focus on presenting subjects with evidence, sometimes at "great length," can make for some "fascinating" exchanges.
In 2019, director Lee Daniels got emotional about his life and career with Melber and he said it was the only time he would ever "cry on television."
Ari Melber Hip Hop
Ari began hosting The Beat with Ari Melber on MSNBC, in the 6 PM ET timeslot on July 24, 2017. On his show, he regularly uses hip hop lyrics to explain political or legal scenarios. He is one of the few cable anchors s to pepper his on-air reporting with hip-hop lyrics.
He argues pop culture and politics are inextricably linked and shouldn't be cordoned off from each other. "There are a lot of things that people learn and live through the culture first, and politics comes afterward," he said.
Ari Melber Ratings
The show has grown the audience to over 1.4 million average viewers. In a short period of time, the show became MSNBC's most-watched 6 p.m. show ever, fixing what had long been one of the network's most troubled time slots. The show has become one of the most viewed news shows online, drawing "around 13 million viewers per month on YouTube—the highest of any MSNBC show," according to a 2019 Daily Beast profile.
Frequently Asked Questions About Ari Melber
Who is Ari Melber?
Ari Melber is an American attorney, a journalist for NBC News, and host of MSNBC's The Beat with Ari Melber.
How old is Ari Melber?
Melber is an American national born on 31 March 1980 in Seattle, Washington, the United States.
How tall is Ari Melber?
Melber stands at a height of 5 feet 11 inches.
Is Ari Melber married?
No, Melber was married to Drew Grant. Ari has been spotted with actress Alexandra Daddario severally and the pair is thought to be romantically linked.
How much is Ari Melber worth?
Melber has an estimated net worth of $4 million dollars. This amount has been accrued from his long career in the journalism industry.
How much does Ari make?
Melber's salary is not yet known.
Where does Melber live?
Melber lives in Carroll Gardens, Brooklyn, we shall upload pictures of her house as soon as we have them.
Is Melber dead or alive?
Melber is still alive and in good health. There have been no reports of him being sick or having any health-related issues.
Where is Melber now?
Melber hosts MSNBC's The Beat with Ari Melber.
Is Melber Gay?
No, he is not gay. Melber has been married before to Drew Grant and has been rumored to be dating actress Alexandra Daddario.
Ari Melber Contacts
Related Biographies
You may also like to read the Bio, Career, Family, Relationship, Body measurements, Net worth, Achievements and more about:
Other Famous Media Personalities