Chill Wills Biography
The Texas native, Chill Wills will be remembered for his role in films like Allegheny Uprising, Boom Town,  Loaded Pistols Remarkably, The Sundowners, Rock Island Trail.  He started his career as a singer in the Avalon Boys Quartet, which led him to his acting debut. He appeared in films like The Alamo, Giant, and voiced Francis the Mule in a series of films.
Chill primarily played character roles in American Westerns films. Wills mostly played jovial and sometimes sinister character roles, primarily in Westerns. MGM signed Chill as one of their regular comical cowpokes in 1940. Chill gained prominence as a voice actor too.
The most notable of his voice roles being that of Francis, the Talking Mule. His deep, husky voice later earned him several more voice roles. The breakthrough role was John Wayne's whiskey-drinking funny sidekick in The Alamo. The film brought him notoriety in the film fraternity for using blatant and embarrassing means to promote his 'Academy' nomination.
---
10 Quick Facts About Chill Wills
Name: Chill Wills
Age: 76 years
Birthday: 18 July
Zodiac Sign: Cancer
Height: Average
Nationality: American
Occupation: Actor
Marital Status: Deceased
Salary: Under review
Net worth: $4 million
---
Chill Wills Death
Wills died of cancer on December 15, 1978, at the age of 76 years. Consequently, he was interred in the Grand View Memorial Park Cemetery in Glendale, California.
Chill Wills Wife| Children
Wills got married to dancer Hattie Elizabeth "Betty" Chappelle on December 4, 1928. He remained married to her until her death in November 1971. The couple had two children, Jill Wills, born in 1939, and Will Wills, born in 1942. Chill was married to Novadeen Googe from 1973 to 1978. Chill was an avid poker player. One of his close friends, Benny Binion, was the former owner of 'Binion's Horseshoe Casino' in Las Vegas, Nevada, and the man who had started the 'World Series of Poker.' In 1970, Chill participated in the first 'World Series' of the game.
Chill Wills Age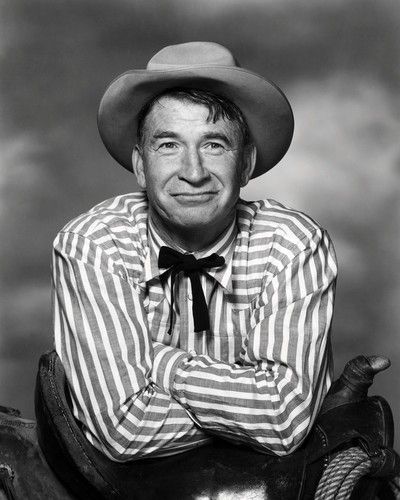 Wills was born Theodore Childress Wills, on July 18, 1902, in Seagoville, Texas. He died age at the age of 76 years. Wills was an American citizen. Furthermore, he had a place with a white ethnic foundation.  Impressively, he was just 12 when he started performing with tent shows in vaudeville. This with stock companies. Wills attended the Minsky College of Burlesque.
Chill Wills Net worth
Will had an estimated net worth of 4 million dollars. Acting was the key source of his wealth. Nevertheless, he appeared in multiple films, and he also a singer in the band  The Avalon Boys. Wills had a serious role in the 1956 film, Giant, and voiced Francis the Mule in a series of films
Chill Wills Band: The Avalon Boys
Wills's early start as a performer led him to found and lead the singing group 'Chill Wills and His Avalon Boys' (also known as 'The Avalon Boys') in the 1930s. The group disbanded in 1938. Before that, he had worked with his group in several low-budget Westerns. An 'RKO' executive scouted him while his group was performing at the 'Trocadero' in Hollywood. Following this, he built a career as an actor.
One of Chill's notable appearances with 'The Avalon Boys' was in the 1937 comedy film 'Way Out West,' in which he provided the bass-singing voice in comic actor Stan Laurel's performance of 'The Trail of the Lonesome Pine.' His other notable voice role was for 'Francis the Talking Mule,' a celebrity character of the 1950s, in seven popular 'Universal-International' film comedies.
He performed the self-composed song 'The Blue-Eyed Sailor Man' in the 1942 'MGM' feature 'Stand By for Action.' He continued to work as a voice-over artist and became the "Voice of Chicago," 'Sgt. Joe,' in the 1953 noir crime film 'City That Never Sleeps.' Chill played 'Uncle Bawley' in the 1956 epic Western drama film 'Giant.' He then appeared in a breakthrough role in the 1960 epic war film 'The Alamo.' His remarkable performance as a beekeeper and protagonist 'Col. Davy Crockett's (played by John Wayne) Tennessean companion earned him an 'Academy Award' nomination for the 'Best Supporting Actor.'
Chill Wills  Academy Award
Unfortunately, Chill lost his only chance to win the most-coveted award because of his aggressive and tasteless campaign for a win, which was considered one of the most expensive and excessively political campaigns of the time. He was 58 by then and was insecure about losing the 'Academy' award, as he earned the nomination after spending decades in the industry.
The film's star, John Wayne, who also directed and produced 'The Alamo,' made a public apology on behalf of Chill. 'The Alamo' ad campaigns led to several controversies and debates over the professional and moral ethics to promote movies. Chill's publicity agent, WS "Bow-Wow" Wojciechowicz, took the blame for the blasphemous campaign and saved Chill, saying he had not known anything about it.
In 1960, Chill played the title role in an episode of Rory Calhoun's 'CBS' Western series 'The Texan,' titled 'The Eyes of Captain Wylie.' The same year, on February 8, he was honored with a "star" on the 'Hollywood Walk of Fame' (at 6923 Hollywood Boulevard). Following this, Chill appeared in the only season (1961–1962) of the 'CBS' Western series 'Frontier Circus.'
From 1963 to 1964, Chill was active in politics and made appearances on behalf of the 'Republican' nominee US senator Barry Goldwater, in his campaign against US president Lyndon B Johnson. However, in 1968, He refused to support Richard Nixon for the presidential run and served as the master of ceremonies for the former governor of Alabama, George C Wallace's campaigns instead.
Chill was one of the few Hollywood stars who endorsed Wallace's campaign against Nixon and Hubert H Humphrey. In 1966, he reprised his role as a shady Texas rancher named 'Jim Ed Love' from the 1965 Western film 'The Rounders' in the 'ABC' comedy/Western series of the same name. In 1968, he starred in an episode of the syndicated radio and TV Western drama series 'Gunsmoke,' titled 'A Noose for Dobie Price.'
He played the character 'Elihu Gorman,' a former outlaw who worked together with 'Marshal Matt Dillon' (played by James Arness) to track down a former gang member who had escaped jail. Chill's last appearance was in the 1978 TV movie 'Stubby Pringle's Christmas,' in which he played a janitor.
Chill Wills Voice
The nickname "Chill" was an ironic comment on the day he was born, as it was the hottest day recorded that year. However, it is also believed to be simply a shortened version of his middle name, "Childress." Chill was not paid for his voice role of 'Francis,' even though it was the main character in the 'Francis' franchise.
Chil Wills Films
It's a Gift (1934) as Campfire Singer (uncredited)
Bar 20 Rides Again (1935) as Background Singer / Henchman
Anything Goes (1936) as Member of The Avalon Boys (uncredited)
Call of the Prairie (1936) as a singing cowhand
Hideaway Girl (1936) as Lead Singer of Avalon Boys
Way Out West (1937) as Lead Singer of the Avalon Boys / Stan's Bass Singing (uncredited)
Nobody's Baby (1937) as Amateur Hour Lead Quartet Singer
Block-Heads (1938) as Midget in Elevator (voice, uncredited)
Lawless Valley (1938) as Deputy Speedy McGow
Arizona Legion (1939) as Whopper Hatch
Trouble in Sundown (1939) as Whopper
Sorority House (1939) as Mr. Johnson
Racketeers of the Range (1939) as Whopper Hatch
Timber Stampede (1939) as Whopper Hatch
The Day the Bookies Wept (1939) as Man on Bus (uncredited)
Allegheny Uprising (1939) as John M'Cammon
Arizona Legion (1939) as Whooper Hatch
Boom Town (1940) as Deputy Harmony Jones
Wyoming (1940) as Lafe (uncredited)
The Westerner (1940) as Southeast
Sky Murder (1940) as Sheriff Beckwith
Tugboat Annie Sails Again (1940) as Shiftless
Western Union (1941) as Homer Kettle
The Bad Man (1941) as 'Red' Giddings
Billy the Kid (1941) as Tom Patterson
Belle Starr (1941) as Blue Duck
Honky Tonk (1941) as The Sniper
The Bugle Sounds (1942) as Sgt. Larry Dillon
Tarzan's New York Adventure (1942) as Manchester Montford
Her Cardboard Lover (1942) as Judge
The Omaha Trail (1942) as Henry Hawkins
Apache Trail (1942) as 'Pike' Skelton
Stand by for Action (1942) as Chief Boatswain's Mate Jenks
A Stranger in Town (1943) as Charles Craig
Best Foot Forward (1943) as Chester Short
See Here, Private Hargrove (1944) as First Sgt. Cramp
Rationing (1944) as Bus Driver (scenes deleted)
Barbary Coast Gent (1944) as Sheriff Hightower
Meet Me in St. Louis (1944) as Mr. Neely
I'll Be Seeing You (1944) as Swanson
Sunday Dinner for a Soldier (1944) as Mr. York
What Next, Corporal Hargrove? (1945) as Sgt. Cramp
Leave Her to Heaven (1945) as Leick Thome
The Harvey Girls (1946) as H.H. Hartsey
Gallant Bess (1946) as Chief Petty Officer
The Yearling (1946) as Buck Forrester
High Barbaree (1947) as Lars (uncredited)
Heartaches (1947) as 'Breezie' Mann
The Sainted Sisters (1948) as Will Twitchell
Northwest Stampede (1948) as Mileaway
The Saxon Charm (1948) as Captain Chatham
That Wonderful Urge (1948) as Homer Beggs – Justice of the Peace – Monroe Township
Family Honeymoon (1948) as Fred
Loaded Pistols (1948) as Sheriff Cramer
Tulsa (1949) as Pinky Jimpson (Narrator)
Red Canyon (1949) as Brackton
Francis (1950) as Francis the Talking Mule (voice, uncredited)
The Sundowners (1950) as Sam Beers
Rock Island Trail (1950) as Hogger McCoy
Stella (1950) as Chief Clark (uncredited)
High Lonesome (1950) as Boatwhistle, Ranch Cook
Rio Grande (1950) as Dr. Wilkins (regimental surgeon)
Oh! Susanna (1951) as Sergeant Barhydt
Francis Goes to the Races (1951) as Francis the Talking Mule (voice, uncredited)
Cattle Drive (1951) as Dallas
The Sea Hornet (1951) as Swede
Bronco Buster (1952) as Dan Bream
Francis Goes to West Point (1952) as Francis the Talking Mule (voice, uncredited)
Ride the Man Down (1952) as Ike Adams
Small Town Girl (1953) as 'Happy', Jailer (uncredited)
Francis Covers the Big Town (1953) as Francis the Talking Mule (voice, uncredited)
City That Never Sleeps (1953) as Sgt. Joe, the 'Voice of Chicago'
The Man from the Alamo (1953) as John Gage
Tumbleweed (1953) as Sheriff Murchoree
Francis Joins the WACS (1954) as Gen. Benjamin Kaye / Francis the Talking Mule (voice)
Ricochet Romance (1954) as Tom Williams
Hell's Outpost (1954) as Kevin Russel
Timberjack (1955) as Steve Riika
Kentucky Rifle (1955) as Tobias Taylor
Francis in the Navy (1955) as Francis the Talking Mule (voice, uncredited)
Santiago (1956) as Captain 'Sidewheel' Jones
Giant (1956) as Uncle Bawley
Gun for a Coward (1957) as Loving
Gun Glory (1957) as Preacher
From Hell to Texas (1958) as Amos Bradley
The Sad Horse (1959) as Capt Connors
The Alamo (1960) as Beekeeper
Where the Boys Are (1960) as Police Captain
Gold of the Seven Saints (1961) as Doc Wilson Gates
The Little Shepherd of Kingdom Come (1961) as Major Buford
The Deadly Companions (1961) as Turk, "a half-crazed card shark"[9]
Gunsmoke (1962) as Abe Blocker
Young Guns of Texas (1962) as Preacher Sam Shelby
McLintock! (1963) as Drago
The Wheeler Dealers (1963) as Jay Ray Spinelby
The Cardinal (1963) as Monsignor Whittle
The Rounders (1965) as Jim Ed Love
Fireball 500 (1966) as Big Jaw Harris
Big Daddy (1969)
The Over-the-Hill Gang (1969) as George Asque, retired Texas Ranger
The Liberation of L.B. Jones (1970) as Mr. Ike
The Over-the-Hill Gang Rides Again (1970) as George Asque
Night Gallery (1970) as Heppelwhite (segment "The Little Black Bag")
The Steagle (1971)[10] as Tall-Guy McCoy
Guns of a Stranger (1973) as Tom Duncan
Pat Garrett & Billy the Kid (1973) as Lemuel
Mr. Billion (1977) as Col. Clayton T. Winkle
Poco… Little Dog Lost (1977) as Big Burt
Chill Wills Contacts
Instagram
Facebook
Youtube
Tiktok
Website
Related Biographies
You may also like to read the Bio, Career, Family, Relationship,  Body measurements, Net worth, Achievements, and more about: