Clark Gable III Biography-Wiki
Clark Gable was an American actor, model, and television presenter. He was also known as Clark James Gable III. Clark was a former host of the TV reality show, Cheaters, from seasons 13 to 15. He was born on September 20, 1988, in Malibu, California, U.S.A.
It seems the acting business runs in his family since he was the grandson of the "Gone With The Wind" actor, also called Clark Gable, who died in 1960. Besides, he was the younger brother of actress Kayley Gable. Clark was also an entrepreneur and businessman. This is evident as he owned his own boutique men's fashion and surfing line of clothing and accessories.
Clark was also the president of the online electronics store ClarkGableSpyGear.com. In 2011, he was arrested for shining a laser pointer at a police helicopter in Los Angeles. He pleaded guilty and was sentenced to 10 days in jail and three years' probation.
His modeling career started when he was aged five and went on to work with big companies like Prada, Chrome Hearts, Converse and Disney. Clark James Gable studied acting at the New York Film Academy and completed his first major motion picture while studying abroad in Italy.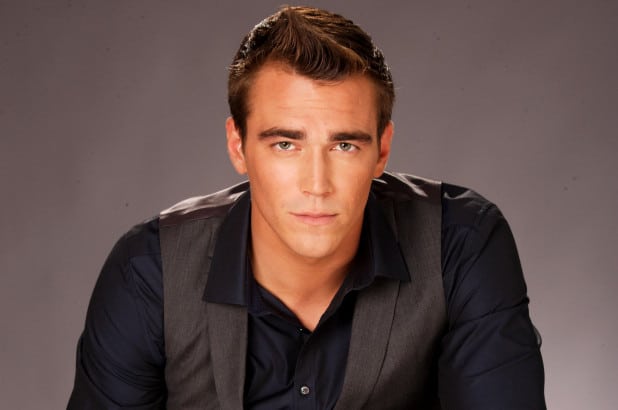 According to his site, Clark had passions among which were surfing, skateboarding, fishing, skydiving, RC aerial photography and drone videography. He reportedly worked with Hollywood production companies and studios for his drone flying expertise for special film and video projects and sometimes private lessons or just to have some fun in between acting projects.
Clark Gable III Cause Of Death
TMZ cited the County medical examiner of Presbyterian Hospital in Dallas, who revealed Clark Gable III died of an accidental fentanyl overdose, at 9:11 a.m. on February 22, 2019. He also had oxycodone and generic alprazolam, better known as Xanax, in his system when he died. Clark had a history of abusing alcohol, marijuana, and Xanax.
He was filming in Dallas when he died, and his family told TMZ that he had no prior health issues. His fiancée found him unresponsive in bed. According to an Instagram post, Clark's mother wrote, "It is with an extremely heavy heart we say goodbye to my beautiful son Clark. He passed this morning. I will always be next to you my beautiful son. Mom."
According to The Blast, the former "Cheaters" host was buried during a private ceremony at East Lawn Memorial Cemetery in Provo, Utah. His sister, Kayley, arranged the service and shared photos with fans on her Facebook page. She also shared a link to a GoFundMe memorial fund set up for Gable's family by a friend. The fund has raised more than $8,000 in 21 days.
Sources close to the family told The Blast Clark's family wanted him buried at the family mausoleum at Forest Lawn Memorial Park in Glendale, California, next to his grandfather. Nonetheless, Clark and Kayley had a falling out with their father, John Gable, who barred his estranged son from being buried there.
Besides, his sister, Kayley Gable, wrote a statement about his death, saying, "My brother was found unresponsive this morning by his fiancé and didn't wake up .. I LOVE YOU CLARKIE I'm so sorry we couldn't save you my heart is broken and shattered RIP."
Clark Gable III Wife
Back in 2012, Clark revealed to the public that he had a woman in his life named Summer. The pair's romance would now be in its fourth year. On 6 September 2017, Summer added new sunshine in Clark's life by bringing into the world a beautiful baby girl.
They named the baby girl, Shore LaRae Gable. With a new addition in the couple's potential family, the chances of their marriage increased. The couple's fans have been hoping the new father would soon walk down the aisle with the new mother, to be pronounced man and wife.
Clark Gable III Daughter
Before he died, Clark and his fiancée had an infant daughter. She was born on 6 September 2017 and given the name Shore LaRae Gable.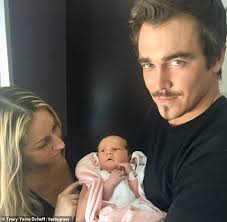 Clark Gable always proudly cherished his beautiful new baby daughter Shore. She weighed 7lbs and 9 ounces at the time of her birth.
Clark Gable III Cheaters
Clark was the host of the reality TV series Cheaters, since 2012. The show exposes infidelity within relationships. "Cheaters" is a weekly syndicated American hidden camera reality television series about people suspected of cheating on their partners.
It began airing in 2000 and has since filmed 17 seasons. As host, Gable confronted people caught in the act, before delivering the bad news on television. Investigations are headed by the "Cheaters Detective Agency".
When he took the job at Cheaters he said "Acting in films is in my blood, and I really want to do it just like my grandfather. But I don't want to be compared to him in any way because I am different. I just happen to be born into these great circumstances, so I feel it gives me a great opportunity for what I want to do."
Clark Gable III Movies
Clark's popular movies include one that was produced in the year 2001 titled "Ordinary Madness". In 2013, the movie "Looking for Clarissa" was released and he was featured in it. Another movie Clark acted was "Sunset at Dawn" released in the year 2014.
He would have had his fourth popular movie if it were not for his death. Clark was in the film 'Heckle' that's currently in post-production. It's scheduled to premiere at the famous Grauman's Chinese Theater in Hollywood.
Clark Gable III Net Worth
Clark Gable Net Worth has been disclosed to be at approximately $98.6 Million. His annual salary is at $10 Million while he earned around $833,333.33 per month. This can be broken down to $192,307.69 per week, $27,397.26 per day, $1,141.55 per hour, $19.03 per minute and $0.32 per second. All these figures are courtesy of celebworth.net.
Clark Gable III Height
Clark stood at a height of 6 feet 2 inches, which is equal to 1.88 meters.
Clark Gable III Heritage
Clark Gable's passing on revealed screen legend's painful family legacy. Clark's grandfather never knew his only son, John Clark Gable. He also never acknowledged his secret love-child daughter and certainly was not familiar with any of his grandchildren. In a Facebook post, Clark's sister revealed two generations of apparent dysfunction and possible substance abuse, suggesting this may have been a factor in her brother's death.
Kayley Gable also shared texts, written by their father, John Clark Gable, in which he accused his son and daughter of using their grandfather's name "in disgrace." John Clark Gable also said he preferred that his son be cremated and not buried in the family plot.