David Leonhardt Biography
David Leonhardt (born January 1, 1973) is an American journalist and columnist. His column appears in The New York Times on Tuesdays, and he also writes a daily e-mail newsletter, which bears his own name. As of October 2018, he also co-hosts a weekly Opinion podcast titled "The Argument", with Ross Douthat and Michelle Goldberg.
Leonhardt was previously the head of an internal strategy group, known as the 2020 group, that made recommendations to Times executives in January 2017 about changing the newsroom and the news report in response to the rise of digital media. Prior to that, he was the managing editor of The Upshot, a then-new Times venture focusing on politics, policy, and economics, with an emphasis on data and graphics.
Before The Upshot, he was the paper's Washington bureau chief and an economics columnist. He joined the Times in 1999 and wrote the "Economics Scene" column, and for the Times Sunday Magazine. He is the author of a short e-book published by the Times in February 2013: Here's the Deal: How Washington Can Solve the Deficit and Spur Growth. Before coming to the Times, he wrote for Business Week and The Washington Post.
In April 2011 he was awarded a Pulitzer Prize for Commentary "for his graceful penetration of America's complicated economic questions, from the federal budget deficit to health care reform".
David Leonhardt Age
David Leonhardt is an American journalist and columnist. His column appears in The New York Times on Tuesdays, and he also writes a daily e-mail newsletter, which bears his own name.
As of October 2018, he also co-hosts a weekly Opinion podcast titled "The Argument", with Ross Douthat and Michelle Goldberg. He was born on January 1, 1973, in New York City, New York, U.S.David Leonhardt is 46 years old as of 2019
David Leonhardt Early life and Education
Leonhardt was born in Manhattan, the son of Joan (née Alexander) and Robert Leonhardt. His father was Jewish and his mother was Protestant. His father was the head of the French-American School of New York.
Leonhardt graduated from Horace Mann School in Riverdale, New York, in 1990, and then continued his studies at Yale University, graduating in 1994 with a Bachelor of Science degree in applied mathematics. At Yale, Leonhardt served as editor-in-chief of the Yale Daily News.
David Leonhardt Career
In 1998, he won a Peter Lisagor Award for Exemplary Journalism in the Business Journalism category from the Chicago Headline Club for a Business Week story he wrote about problems at McDonald's. Leonhardt has been writing about economics for the Times since 2000.
In 2004, he founded an analytical sports column, "Keeping Score," which ran on Sundays. He was one of the writers who produced the paper's 2005 series on social class in the United States. His economics column, "Economic Scene," appeared on Wednesdays from 2006 until 2011.
In 2003, he was part of a team of Times reporters whose coverage of corporate scandals was a finalist for the Pulitzer Prize. He won the Gerald Loeb Award for magazine writing in 2009 for a New York Times Magazine article, "Obamanomics."
He was a winner of the Society of American Business Editors and Writers "Best in Business Journalism Contest" for his New York Times column in 2009 and 2007. In 2010, he was a finalist for the Pulitzer Prize for Commentary for his economic columns. In 2011 he won the Pulitzer Prize for Commentary.
On July 22, 2011, Leonhardt was appointed as chief of the Washington bureau of the Times. He began that editorial role on September 6, 2011. After this announcement, he published what he referred to as his final Economic Scene column, "Lessons from the Malaise," on July 26, 2011. However, after he began his editing assignment, Leonhardt continued to publish analyses of economic news.
On November 20, 2013, it was announced that Leonhardt would step down as Washington Bureau Chief to become Managing Editor of a new Times "venture," later given the name "The Upshot," "which will be at the nexus of data and news and will produce clear analytical reporting and writing on opinion polls, economic indicators, politics, policy, education, and sports". The Upshot was created to fill the void of Nate Silver's departure from the New York Times.
In early 2016, it was announced that Leonhardt would be the head of an internal strategy group at the Times. In announcing the group, Dean Baquet, Executive Editor of the Times, wrote, "We need to develop a strategic plan for what The New York Times should be, and determine how to apply our timeless values to a new age."
On January 17, 2017, Baquet released a report from the 2020 group with its recommendations. "The members of the 2020 group have emerged from this process both optimistic and anxious. We are optimistic, deeply so, because The Times is better positioned than any other media organization to deliver the coverage that millions of people are seeking," the report read.
"But we must not fall prey to wishful thinking and believe that such an outcome is inevitable. It is not. We also face real challenges — journalism challenges and business challenges."
David Leonhardt Image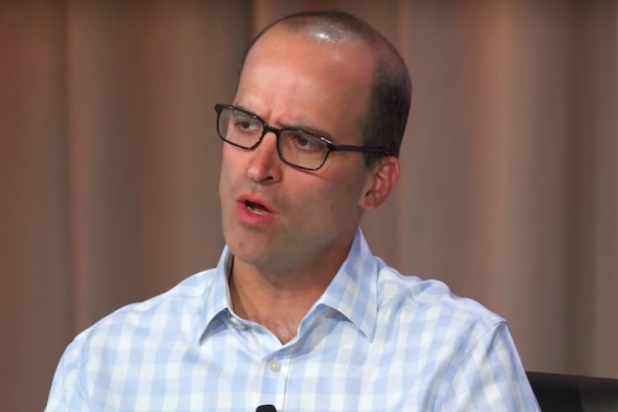 David Leonhardt Book and interviews
In February 2013, The New York Times and Byliner published a 15,000-word book by Leonhardt on the federal budget deficit and the importance of economic growth. The book is part of a new series of short e-books from the newspaper and Byliner.
Matthew Yglesias, of Slate, wrote in a review of Here's the Deal: "if you're not a member of Congress and just want to understand the budgetary landscape on the merits, this is a great place to start".
Ezra Klein, of The Washington Post, called the book "one of the calmest, clearest looks you'll find at the deficit — both what it is and how to fix it."
He was interviewed on The Colbert Report on January 6, 2009, about the gold standard. He was interviewed again on The Colbert Report on February 14, 2013, to speak about his new e-book. Read also Elisabeth Bumiller
David Leonhardt Wife, Married
The New Chief: David Leonhardt Takes Over the Washington Bureau of the New York Times
The 38-year-old Pulitzer prize winner isn't cut from the same mold as past Washington bureau chiefs
It's safe to say David Leonhardt wasn't angling to be boss of the New York Times Washington bureau.
He was quite happy as the paper's chief economics reporter in the nation's capital as Washington's death dance over money and the deficit became the top story.
His Economic Scene column helped put "college wage premium" and "market forces" into plain English so well that he won a Pulitzer Prize this year. He has been able to spend a decent amount of time with his wife, Laura, helping to raise their young children.
Nor was Leonhardt in the line of succession. At 38, with three years in the bureau, he was a relative newbie. Word was that veteran deputy Richard Stevenson, the newsroom favorite, was in line to succeed Dean Baquet, who was called to New York to play number two behind the paper's new executive editor, Jill Abramson.
So when Abramson phoned Leonhardt in July and asked if he wanted to be a candidate, it was a surprise, he says: "It was an enormous amount to think about. I really loved the job I had."
But not enough to turn down the bureau-chief job, which he starts September 6.
Leonhardt isn't in the bureau-chief mold. He's neither the swashbuckling Times man R.W. "Johnny" Apple Jr., who covered wars and campaigns before he ran the bureau in the 1990s, nor Howell Raines, the hot-blooded veteran of civil-rights coverage, nor Abramson, a creature of the capital and an expert in legal affairs.
Leonhardt has never been on the campaign trail full-time, covered Congress, or written on foreign affairs. Why anoint a reporter who's focused on economics?
Says Abramson: "Certainly, my great respect for David's sophisticated analysis of economics was part of the attraction." He's also well-liked by his colleagues, and the fact that he's one of the youngest weighed in his favor.
Leonhardt takes over what's by most measures the strongest reporting crew in Washington. From Jeff Zeleny's command of politics to Carl Hulse's congressional coverage to David Sanger's depth in national security and foreign affairs to James Risen's investigative reporting to Mark Leibovich's pungent profiles to Elisabeth Bumiller's Pentagon beat, Leonhardt will have his hands full managing a high-octane staff of more than 40.
"I think of myself as a writer," he says, "but a big downside of writing is it can be a solitary pursuit. I like working with people. The notion of switching to a job in which there is more of that is pretty appealing."
Leonhardt is a New Yorker, but he spent a few formative years in Boston. "I learned to read and add by reading the Boston Globe sports section," he says. And he learned to love the Red Sox. Both of his parents are educators. He attended Horace Mann, a private school in the Bronx, and wrote for its weekly, the Record. At Yale, Leonhardt studied applied mathematics. He wrote for BusinessWeek before coming to the Times in 1999.
Becoming bureau chief elevates Leonhardt to the capital's A-list for dinner parties, the sphere of Apple and Raines. "I don't do too much of that stuff," he says.
What he is doing is boning up on the world beyond economics: In the stack next to his bed in suburban Maryland is Ghost Wars by Steve Coll, Dexter Filkins's The Forever War, and David Ignatius's latest spy thriller, Bloodmoney.
Does Leonhardt hope to climb the Times' editing ladder, as did Raines, Abramson, and Baquet? "I'm not doing this with the expectation to start many years as an editor," he says.
But he could be surprised—again. Laura Leonhardt is the wife of David Leonhardt. She is 46 years old and was born on 12/29/1972.
David Leonhardt Net Worth
David Leonhardt's estimated Net Worth, Salary, Income, Property, Lifestyles & much more details have been updated below.
In Forbes latest report which is published in March 2019 & in accordance with Wikipedia, David Leonhardt net worth updated below table. Check previous net worth, salary & income reports from below.
| | |
| --- | --- |
| Net Worth (2019) | $2 Million (Approx.) |
| Net Worth (2017-2018) | $100K – $1M (Approx.) |
| Salary | Under Review. |
| Source | Primary Net Worth & Income comes from being a Journalist. |
David Leonhardt, Is College Worth It?
Is College Worth It? Clearly, New Data Say
Some newly minted college graduates struggle to find work. Others accept jobs for which they feel overqualified. Student debt, meanwhile, has topped $1 trillion.
It's enough to create a wave of questions about whether a college education is still worth it.
A new set of income statistics answers those questions quite clearly: Yes, college is worth it, and it's not even close. For all the struggles that many young college graduates face, a four-year degree has probably never been more valuable.
The pay gap between college graduates and everyone else reached a record high last year, according to the new data, which is based on an analysis of Labor Department statistics by the Economic Policy Institute in Washington.
Americans with four-year college degrees made 98 percent more an hour on average in 2013 than people without a degree. That's up from 89 percent five years earlier, 85 percent a decade earlier and 64 percent in the early 1980s.
Rising Value of a College Degree
The pay of people with a four-year college degree has risen compared to that of those with a high school degree but no college credit. The relative pay of people who attended college without earning a four-year degree has stayed flat.
There is nothing inevitable about this trend. If there were more college graduates than the economy needed, the pay gap would shrink. The gap's recent growth is especially notable because it has come after a rise in the number of college graduates, partly because many people went back to school during the Great Recession. That the pay gap has nonetheless continued growing means that we're still not producing enough of them.
"We have too few college graduates," says David Autor, an M.I.T. economist, who was not involved in the Economic Policy Institute's analysis. "We also have too few people who are prepared for college."
It's important to emphasize these shortfalls because public discussion today — for which we in the news media deserve some responsibility — often focuses on the undeniable fact that a bachelor's degree does not guarantee success. But of course, it doesn't. Nothing guarantees success, especially after 15 years of disappointing economic growth and rising inequality.
When experts and journalists spend so much time talking about the limitations of education, they almost certainly are discouraging some teenagers from going to college and some adults from going back to earn degrees. (Those same experts and journalists are sending their own children to college and often obsessing over which one.) The decision not to attend college for fear that it's a bad deal is among the most economically irrational decisions anybody could make in 2014.
The much-discussed cost of college doesn't change this fact. According to a paper by Mr. Autor published Thursday in the journal Science, the true cost of a college degree is about negative $500,000. That's right: Over the long run, college is cheaper than free. Not going to college will cost you about half a million dollars.
Mr. Autor's paper — building on work by the economists Christopher Avery and Sarah Turner — arrives at that figure first by calculating the very real cost of tuition and fees. This amount is then subtracted from the lifetime gap between the earnings of college graduates and high school graduates. After adjusting for inflation and the time value of money, the net cost of college is negative $500,000, roughly double what it was three decades ago.
This calculation is necessarily imprecise because it can't control for any pre-existing differences between college graduates and nongraduates — differences that would exist regardless of schooling. Yet other research, comparing otherwise similar people who did and did not graduate from college, has also found that education brings a huge return.
In a similar vein, the new Economic Policy Institute numbers show that the benefits of college don't go just to graduates of elite colleges, who typically go on to earn graduate degrees. The wage gap between people with only a bachelor's degree and people without such a degree has also kept rising.
Tellingly, though, the wage premium for people who have attended college without earning a bachelor's degree — a group that includes community-college graduates — has not been rising.
The big economic returns go to people with four-year degrees. Those returns underscore the importance of efforts to reduce the college dropout rate, such as those at the University of Texas, which Paul Tough described in a recent Times Magazine article.
But what about all those alarming stories you hear about indebted, jobless college graduates?
The anecdotes may be real, yet the conventional wisdom often exaggerates the problem. Among four-year college graduates who took out loans, average debt is about $25,000, a sum that is a tiny fraction of the economic benefits of college.
(My own student debt, as it happens, was almost identical to this figure, in inflation-adjusted terms.) And the unemployment rate in April for people between 25 and 34 years old with a bachelor's degree was a mere 3 percent.
I find the data from the Economic Policy Institute especially telling because the institute — a left-leaning research group — makes a point of arguing that education is not the solution to all of the economy's problems.
That is important, too. College graduates, like almost everyone else, are suffering from the economy's weak growth and from the disproportionate share of this growth flowing to the very richest households.
The average hourly wage for college graduates has risen only 1 percent over the last decade, to about $32.60. The pay gap has grown mostly because the average wage for everyone else has fallen — 5 percent, to about $16.50. "To me, the picture is people in almost every kind of job not being able to see their wages grow," Lawrence Mishel, the institute's president, told me. "Wage growth essentially stopped in 2002."
From the country's perspective, education can be only part of the solution to our economic problems. We also need to find other means for lifting living standards — not to mention ways to provide good jobs for people without college degrees.
But from almost any individual's perspective, college is a no-brainer. It's the most reliable ticket to the middle class and beyond. Those who question the value of college tend to be those with the luxury of knowing their own children will be able to attend it.
Not so many decades ago, high school was considered the frontier of education. Some people even argued that it was a waste to encourage Americans from humble backgrounds to spend four years of life attending high school. Today, obviously, the notion that everyone should attend 13 years of school is indisputable.
But there is nothing magical about 13 years of education. As the economy becomes more technologically complex, the amount of education that people need will rise. At some point, 15 years or 17 years of education will make more sense as a universal goal.
That point, in fact, has already arrived.
David Leonhardt Twitter
---
We endeavor to keep our content True, Accurate, Correct, Original and Up to Date.
If you believe that any information in this article is Incorrect, Incomplete, Plagiarised, violates your Copyright right or you want to propose an update, please send us an email to informationcradle@gmail.com indicating the proposed changes and the content URL. Provide as much information as you can and we promise to take collective measures to the best of our abilities.
---