Heather Lindsey Biography
Heather Lindsey is an American author and international speaker known for her best selling books like The Pressure Trap, Purpose Room and A Perfect Recipe. She is also the founder of The Pinky Promise, an organization that promotes honoring God with life & body whether single or married.
---
10 Quick Facts About Heather Lindsey
Name: Heather Lindsey
Age: 37 years
Birthday: 18 September
Zodiac Sign: Virgo
Height: 5 feet 1 inch
Nationality: American
Occupation: Author
Marital Status: Married
Salary: Under Review
Net worth: Under Review
---
 Early life
She was raised in Michigan alongside 24 other adopted children. Her parents adopted her as the 10th child when she was only 5 months old. Her brothers and sisters were all from different backgrounds, thus, she learned lessons in diversity and applies them in her job.
Lindsey's birth mother gave her out to a foster home right after she gave birth to her. Her foster mother didn't want fat babies, so she fed her 3 bottles a day which made her cry all the time. Thus, her foster mom thought that the author had Cerebral Palsy which made it hard for her to get adopted up until when her family took her unconditionally.
Heather Lindsey Education
She enrolled at Michigan State University and completed her studies there in the year 2004. After college, she became a minister of God's word.
Heather Lindsey Career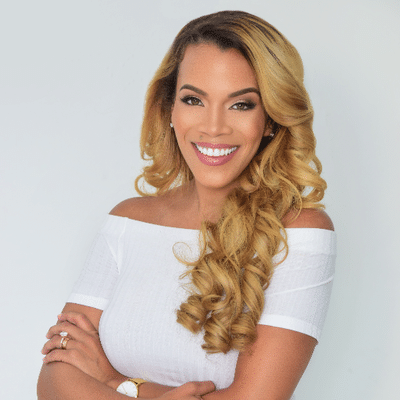 Lindsey formed The Pinky Promise in 2012. The organization promotes honoring God with life & body.  It has grown to over 50, 000 women making a promise to honor God with their life.
She is also an international speaker and bestselling author just like Cornelius, her husband. Lindsey has previously worked at Universal Music Group – IDJ and on Wall Street.
She also served as a host on MTV's TRL. Together with her spouse, they are the pastors at The Gathering Oasis Church, traveling and preaching all over the world.
In 2013, she published a book, A Perfect Recipe which is basically an invitation for the woman's desires to get closer to Christ, eat healthier and feel better. One year later, she released two books which are Dusty Crowns and Pink Lips & Empty Hearts.
The Runaway Bride was released in 2015 while Fighting Together and The Purpose Room were published a year later in 2016. In 2018, she published The Pressure Trap and she continues to release more inspirational best-selling books that transform the lives of many people in a positive way.
Heather Lindsey Age
Lindsey was born on September 18, 1982, in Dearborn, Michigan, the United States of America. She celebrates her birthday on 18th September every year.
Heather Lindsey Family
Parents
Lindsey's mother was Mexican/German while her father was African American. A Caucasian family adopted her when she was 5 months old. Her mother told her that when the adoption people called her, she picked Lindsey's older sister up, Kristi & danced with her in excitement. Nevertheless, her father passed away.
About 40% of the author's family has some type of physical or mental disability. When her mother was young, she lived across the street from an orphanage. She then would visit there every day and tell them that when she grew up, she was going to adopt them all.  Her parents always wanted to adopt the child that NOBODY else wanted & that the world rejected.
Siblings
In total, she has 24 brothers and sisters. All but one are adopted by their Caucasian parents and raised under the same roof. One of her elder sisters is called Kristi.
Heather Lindsey Husband
She is married to Cornelius Lindsey. The couple tied their knot in 2010 and together they are blessed with three children namely, Logan, Taylor, and Roman. The family resides in Atlanta, GA.
Furthermore, Heather's husband is the founder and senior pastor of The Gathering Oasis Church. The church is located in the Greater Atlanta area.
Cornelius is also an international speaker and author. For instance, he has written 13 books, most notably: " I'm Married. Now What?, So You Want to Be a Man?, The Imperfect Family Man, Fighting Together, and When God's Hand is on You.
He has a YouTube channel that has drawn over 500, 000 views and his conferences bring together men from countries across the world. Meanwhile, Heather challenges teens and young women to rise above the cultural pressures regardless of circumstances.
Children
Their firstborn, Logan, was born on March 13, 2013. They also share a daughter whom they named Taylor at birth. Their youngest child is a son called Roman.
Heather Lindsey Body Measurements
Height: 5 feet 1 inch
Weight: 110 lbs
Shoe Size: Not Available
Body Shape: Fit body
Hair Colour: Dark-brown
Heather Lindsey Net worth
Working as an author, there is no doubt Lindsey earns a good salary and has been able to accumulate good net worth. However, her exact net worth has not yet been revealed but the information will be updated as soon as it is available.
Heather Lindsey Books
» Dust Crowns
» Pink Lips & Empty Hearts
» Silent Seasons
» The Pressure Trap
» Fighting Together
» The Purpose Room
» The Runaway Bride
» A Perfect Recipe
Heather Lindsey Pinky Promise
Pinky Promise was founded in 2012 by Lindsey with a motive of encouraging women to honor God with their life and body. The organization promotes sisterhood, accountability, and community service.
Besides, Pinky Promise is passionate about helping women by providing monthly resources. Studies and sermons are offered as resources to encourage women to be who God called them to be.
Heather Lindsey Silent Seasons
Silent Seasons: Trusting God When You Don't Understand, is a book authored by Lindsey. The book explains how silent seasons are an opportunity to grow closer to God.
Reading the book comes with many advantages since the reader gets to learn how to stay strong in the midst of tests and trials, avoid comparing themselves with others as well as how to stretch their faith to do what God wants. The book is available in local book stores as well as online stores like Amazon.
Frequently Asked Questions About Heather Lindsey
Who is H.Lindsey?
Lindsey is one of the best-known and loved American authors.
How old is H.Lindsey?
She is 37 as of 2020. Lindsey was born in 1982.
How tall is H.Lindsey?
Lindsey stands at a height of 5 feet 1 inch.
Is H.Lindsey married?
She is married to Cornelius Lindsey.
How much is H.Lindsey worth?
Not Available.
How much does H.Lindsey make?
Not Available.
Where does H.Lindsey live?
Lindsey resides in Atlanta, GA with her husband and kids.
Is H.Lindsey dead or alive?
She is still alive and in good health.
Where is H.Lindsey now?
Lindsey runs the Pinky Promise Boutique and is a co-pastor at The Gathering Oasis Church.
Heather Lindsey Social Media Accounts
Related Biographies.
You may also like to read the Bio, Career, Family, Relationship,  Body measurements, Net worth, Achievements, and more about: