Mario Winans Biography
Mario Winans (Full name- Mario Mendell Winans; Born Mario Brown) is an American record producer, singer, songwriter, and multi-instrumentalist. He was born on August 29, 1974, in Orangeburg, South Carolina, United States.
Winans is most popular for his 2004 song which reached number 2 in the United States and number 1 in the United Kingdom, I Don't Wanna Know. Winans also won a Grammy Award for Best Gospel Performance for co-writing CeCe Winans' song Pray.
Mario Winans Story Of My Heart
Winans was signed to a production deal in the mid-1990s, with Dallas Austin's Rowdy Records through producers Tim & Bob. Until his breakthrough came as a Christian songwriter, musician, and co-producer, Mario lived with Tim and Rob in their house studio.
This success came when he worked on "I Can't Sleep Baby" and "You Remind Me of Something" both by R Kelly (plus three more songs) from the R. Kelly album in 1995. He also worked with Pebbles and 98 Degrees.
Eventually, Winans released his debut album Story of My Heart on Motown in 1997. Apart from the song "Don't Know", which reached the US R&B top 50, the album failed to chart.
Mario Winans I Don't Wanna Know | Mario Winans Hurt No More
Hurt No More, was Winans' second album which he recorded in 2001, 2002, and 2003 in between working with other artists. The album is founded on stories of love and betrayal. I Don't Wanna Know, its first single, was based on a sample of a 1996 hit single Ready or Not, by the Fugees. The Fugees themselves had sampled the instrumental track Boadicea by Enya from her 1987 self-titled album and simply slowed it down.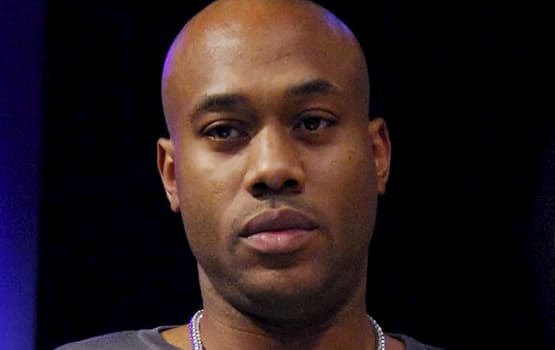 Mario Winans Enya
Enya and her representatives became angry when Winans did not seek her approval for the sample, as he was unaware that the Fugees sample he had used had itself been a sample. In order to come to an agreement credit of the single was shared as Mario Winans featuring P. Diddy and Enya.
I Don't Wanna Know was released as the single in early 2004 and became a worldwide hit. It reached number 1 in Germany and the United Kingdom and on the rhythmic top 40 radio chart in the United States; to number 2 on the Billboard Hot 100 and the US R&B/Hip-Hop singles chart; and to number 3 on Norwegian and Australian singles charts. The single also ranked up to the top ten on a composite European singles chart.
Mario Winans Age
Winans was born on August 29, 1974, in Orangeburg, South Carolina, USA. His mother is Vickie Winans (née Bowman) a renowned gospel recording artist and his father was the late Bishop Ronald E. Brown. Winans is 45 years old as of 2019.
Mario Winans Wife | Parents
Winans is the son of Vickie Winans (née Bowman) a gospel recording artist  and her first husband, the late Bishop Ronald E. Brown. He is also the stepson of gospel singer, Pastor Marvin Winans, his mother's second husband, whom she married in 1978.
He has two step-brothers as Marvin and Vickie Winans (Winans's mother) had two sons, Josiah Winans, and Marvin Winans Jr. Vickie and Marvin Winans divorced in 1995 and she then remarried in 2003. Winans is married to his wife Joy Winans since 2009.
Mario Winans Net Worth
Winans is an American R&B producer, singer, songwriter, and musician who has a net worth of $2 million. Winans was born in Orangeburg, South Carolina in August 1974. He released his debut studio album Story of My Heart in 1997.
Mario Winans Songs
1997, Don't Know
2004, I Don't Wanna Know
Never Really Was (featuring Lil' Flip)
2005, This Is the Thanks I Get (featuring Black Rob)
2010, Mine (featuring Sahara aka Costi Ioniţă & Andrea)
Mario Winans Albums
Hurt No More
Story Of My Heart
Mario's FAQs
Who is Mario father?
Winas' father was the late Bishop Ronald E. Brown.
Is Mario Winans related to Cece Winans?
They are half brothers.
How much is Mario Winans worth?
Mario's estimated net worth is $2 million.
Who are the Winans siblings?
Known professionally as The Winans, the group is formed by (the second, third, fourth and fifth siblings): Brothers Ronald, Marvin, Carvin, and Michael Winans.
Does Marvin Winans have a twin brother?
Carvin Lawrence Winans is Marvin's twin brother.
Mario Winans Twitter
Mario Winans Instagram
https://www.instagram.com/p/B22yIYDpTLT/?utm_source=ig_web_copy_link
---
We endeavor to keep our content True, Accurate, Correct, Original and Up to Date.
If you believe that any information in this article is Incorrect, Incomplete, Plagiarised, violates your Copyright right or you want to propose an update, please send us an email to informationcradle@gmail.com indicating the proposed changes and the content URL. Provide as much information as you can and we promise to take corrective measures to the best of our abilities.
---