Michael Corriero Biography and Wiki
Michael Corriero better known as Judge Corriero is an American prosecutor and television host known for being one of the three judges on CBS syndicated court show HOT BENCH.
---
10 Quick Facts About Michael Corriero
Name: Michael Corriero
Age: about 79 years
Birthday: Not Known
Zodiac Sign: Not Known
Height: Not Known
Nationality: American
Occupation: Prosecutor and Television Host
Marital Status: Married
Salary: $100,000 per annum
Net worth: $1 million – $5 million
---
Along with the New York Foundling, Judge Corriero founded one of New York's oldest and respected social service agencies, the Families Rising Project in 2012. It is run by the Sisters of Charity. It is an alternative-to-incarceration program that works not only with a young offender but with his/her entire family. Judge Corriero has authored a book titled, "Judging Children as Children: A Proposal for a Juvenile Justice System," which is a blueprint for juvenile justice reform. Corriero is regarded nationally and internationally as an expert in juvenile justice. He has traveled extensively in numerous countries, including Israel, South Africa, Sierra Leone, Kazakhstan and Peru; lecturing and advising legal institutions.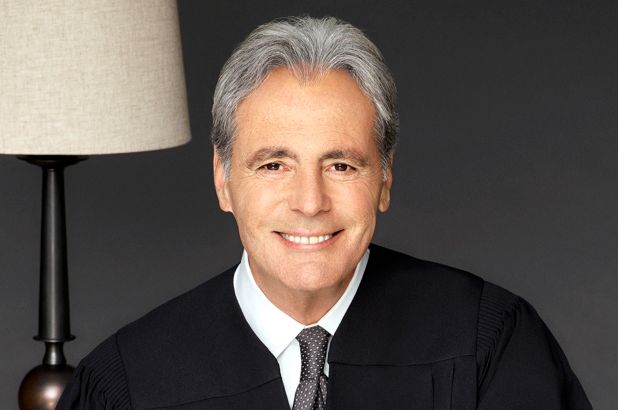 Michael Corriero Education
Judge Corriero attended St. John's University School of Law and St. John's University. There, he was a member of the Law Review and served as an associate editor. He earned a Bachelor of Arts degree majoring in social science from St. John's University College.
Michael Corriero Law
Corriero initially served as a prosecutor in the office of Manhattan District Attorney Frank Hogan. Hogan is a criminal defense attorney and a judge for over two decades in the criminal courts of New York State. He presided over Manhattan's Youth Part for 16 years. Judge Corriero created the special court in the Supreme Court of New York State. It is designed to focus attention and scarce resources on young offenders prosecuted as adults pursuant to New York State's Juvenile Offender Law. Being under Corriero's leadership, Youth Part eventually became a model for mobilization and coordination of treatment and social services for children prosecuted in adult courts. Judge Corriero retired from the bench in 2008 to become the Executive Director of Big Brothers Big Sisters of New York City. He then established the New York Center for Juvenile Justice after leaving Big Brothers Big Sisters in 2010. The New York Center promoted a comprehensive model of justice for minors that treats children as children and also responds to their misconduct with strategies designed to improve their chances of becoming constructive members of society. An important element of the New York Center advocacy resulted in the enactment of Raise the Age legislation by New York State in 2017. Corriero also served at the request of the former Chief Judge of New York State, Judith Kaye, on the New York State Permanent Commission on Justice for Children. Moreover, he served on the New York State Probation Commission Task Force and Governor Patterson's Task Force on Transforming Juvenile Justice. He later served on Mayor Michael Bloomberg's Committee on the Judiciary.
Judge Michael Corriero Age and Birthdate
Michael Corriero Height and Weight
Judge Michael stands at an average height and has moderate weight. He appears to be quite tall in stature if his photos, relative to his surroundings, are anything to go by. However, details regarding his actual height and other body measurements are currently not publicly available.
Judge Michael Corriero Family, Parents and Siblings
Corriero was born and raised by his parents in Italy. Our efforts to find out more about his family came to no avail as no such information is publicly available. Thus, the identity of Judge Michael Corriero's parents is still unclear. It is also not known if he has any siblings. Nevertheless, this section will be updated as soon as it is available.
Michael Corriero Wife, Is he married?
Judge Corriero
seems to be
married
, he is seen most of the time wearing a
wedding ring
on his ring finger. He is, however, extremely discrete about his
marital life
. It is therefore not known whether he is married or has any children. However, this information will be updated as soon as it is available.
Michael Corriero Facts and Body Measurements
Here are some interesting facts and body measurements you don't want to miss about Corriero
Michael Corriero Bio and Wiki
Full Names: Michael Corriero
Gender: Male
Profession: Television host
Nationality: American
Race/ Ethnicity: White
Religion: Not Known
Sexual Orientation: Straight
Michael Corriero Age and Birthday
Age: Around 77 years
Zodiac Sign: To be updated

Date of Birth: 1943
Place of Birth: Italy
Birthday: To be updated
Michael Corriero Body Measurements
Body Measurements: To be updated
Height: Average
Weight: Moderate
Eye Color: To be updated
Hair Color: To be updated
Shoe Size: Not Available
Michael Corriero Family and Relationship
Father (Dad): To be updated

Mother: To be updated
Siblings (Brothers and Sisters): To be updated
Marital Status: Married
Spouse: To be updated
Children: To be updated
Michael Corriero Net Worth and Salary
Net Worth: $1 million – $5 million dollars (approx. 2020)
Salary: >$100 thousand per annum
Source of Income: Media
Corriero's House and Cars
Place of living: US
Cars: Car Brand to be Updated
Michael Corriero Salary
Corriero's salary is not disclosed. However, this information will be updated as soon as it is available.
Michael Corriero Net Worth
Judge Michael Corriero's net worth
is estimated to be between
$1 million and $5 million dollars
as of 2020. This includes his assets, money and income. His primary source of income is his career as a prosecutor and television host. Through his various sources of income, Corriero has been able to accumulate a modest net worth. However, his exact net worth has not yet been revealed but the information will be updated as soon as it is available.
Michael Corriero Hot Bench
Hot Bench was created by prosecution lawyer and former Manhattan family court judge
Jud
ge
Judy
Sheindlin
. The show made its debut in the first-run syndication on September 15, 2014. It returned for its fifth season on September 10, 2018. Hot Bench was the #3 first-run program in daytime television, delivering 3.2 million daily viewers during the 2017-2018 season. The show is executive produced by David Theodosopoulos. Its co-executive producers are Amy Freisleben, Belinda Jackson and James Glover. The show's three-judge panel comprises of Corriero himself,
Patricia DiMango, and Tanya Acker.
The show is produced by Big Ticket Pictures and Queen Bee Productions and distributed by CBS Television Distribution.
Michael Corriero Awards
Michael Corriero's legacy ranges from being a prosecutor to the Supreme Court of New York State judge and to humanitarian causes. He is undoubted, a fine prosecutor as outlined in the following awards and accomplishments.
The New York Foundling's Lifetime Achievement Award (2015)
An advocate of the Decade (2014) presented by Families on the Move of New York City, Inc.
The Eleanor Roosevelt Award (2011), presented by Citizens Committee for Children
Asian Pacific American Advocates (OCA – New York) Community Service Award (2011)
Excellence in Juvenile Justice Award, Juvenile Detention Association of New York State (2007)
Frank S. Hogan Associates Recognition Award (2007)
Excellence in Children's Advocacy, presented by 100 Women Against Child Abuse (2006)
The Citizens' Committee for Children's Annual Founders' Award (2004)
The Howard A. Levine Award for Outstanding Work in the area of children and the law (New York State Bar Association 1999)
The Livingston Hall Juvenile Justice Award (American Bar Association 1997)

Outstanding Service on Behalf of Youth Award (ELEM 1996, 2007)
The Conrad B. Mattox, Jr. Commonwealth Debate Winner (University of Richmond 1996)
The Charles A. Rapallo Award (Colombian Lawyers Association 1994)
He also participated as a Polsky Judicial Fellow at the Aspen Institute's Justice and Society Seminar (2003).
Frequently Asked Questions About Michael Corriero
Who is Michael Corriero?
Judge Corriero is one of America's best known and best-loved television judges.
How old is Michael Corriero?
He is about 77 years old as of 2020. Judge Corriero was born in 1943.
How tall is Michael Corriero?
Judge Michael stands at an average height and moderate weight.
Is Michael Corriero married?
Judge Corriero seems to be married, he is seen most of the time wearing a wedding ring on his finger
How much is Michael Corriero worth?
Judge Michael Corriero's net worth is estimated to be between $1 million and $5 million dollars as of 2020.
How much does Michael Corriero make?
It is not yet revealed what Judge Corriero makes.
Where does Michael Corriero live?
Because of security reasons, Corriero has not shared his precise location of residence. We will immediately update this information if we get the location and images of his house.
Is Michael Corriero dead or alive?
Michael is alive and in good health. There have been no reports of him being sick or having any health-related issues.
Where is Michael Corriero now?
Corriero is pursuing his TV career at the moment, he is a judge on Hot Bench.
Michael's Social Media Contacts
Instagram
Twitter
Facebook
LinkedIn
Related Biographies.
You may also like to read the 
Bio
, 
Career
, 
Family
, 
Relationship, 
Body measurements
, 
Net worth
, 
Achievements,
 and more about:
Reference:
We acknowledge the following websites that we have referenced as we were writing this article.:
Other Famous Media Personalities