Patty Loveless Biography
Patty Loveless ( born Patricia Lee Ramey) is an American country music singer. Since her emergence on the country music scene in late 1986 with her first (self-titled) album, Loveless has been one of the most popular female singers of the neotraditional country. She has also recorded albums in the country-pop and bluegrass genres.
She rose to stardom thanks to her blend of honky-tonk and country-rock and a plaintive, emotional ballad style. Throughout her career, Loveless has sold 15 million albums worldwide.
Patty Loveless Age
Patricia Lee Ramey was born in Pikeville, Kentucky, United States on January 4, 1957. She is 62 years as of 2019.
Patty Loveless Family
Loveless was born in Pikeville, Kentucky, and raised in Elkhorn City, Kentucky, and Louisville, Kentucky. She was the sixth of seven children born to Naomie and John Ramey of Elkhorn City, Kentucky. Like many men in the area, Mr. Ramey worked as a coal miner.
Her interest in music started when she was a young child. In 1969, when she was twelve, the Ramey family moved to Louisville, Kentucky. The move was necessitated from her father's struggles with Coalworker's pneumoconiosis or black lung disease. This was caused by years of working in the coal mines and breathing in the coal dust.
Loveless graduated from Fairdale High School in 1975. She was inspired by her older sister, Dottie Ramey, an aspiring country singer, frequently performed at small clubs in eastern Kentucky with her brother Roger, billed as the Swinging Rameys.
Patty Loveless Husband
She has been married twice. In early 1976, she married Terry Lovelace and began performing with him in a pickup-band based in Kings Mountain. They eventually divorced amicably in 1986. In 1989, she married Emory Gordy Jr.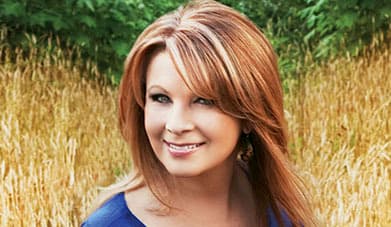 Patty Loveless Career
Having grown up listening to the music of the Grand Ole Opry both in Pikeville, and then in Louisville, Roger had moved to Nashville in 1970 and became a producer with The Porter Wagoner Show.
When they arrived in Nashville, Roger went to Porter Wagoner's office without an appointment and managed to introduce his sister to Wagoner. He was able to convince Wagoner to listen to his sister sing, and she performed a song she wrote for their father, John, called Sounds of Loneliness. To their surprise, Wagoner thumped his hand on his desk and said he was going to help her out.
Wagoner introduced them to his singing partner at the time, Dolly Parton, and encouraged her to go back home and finish school, although he did invite her to travel with him and Dolly Parton on weekends during the summer.
After graduation from Fairdale High School in Louisville, Kentucky, in 1975 Patty Ramey became a full-time member of the Wilburn Brother's band as their lead female singer. She met Wilburn's new drummer, Terry Lovelace who came from a small town in western North Carolina, Kings Mountain, and shared many things in common with Loveless.
At first, Patty kept her friendship and her growing relationship with Lovelace a secret from the Wilburn's. However, eventually, Doyle Wilburn learned about it and asked Patty to break it off. However, Ramey, being the rebellious teenager, instead of quit the Wilburn's and left with her boyfriend for western North Carolina.
In North Carolina, Patty and her husband Terry played in a circuit of small bars and concert halls. She sang covers of late 70s rock songs, along with Linda Ronstadt and Bonnie Raitt tunes, with the occasional country song. (After her marriage, she adopted the professional name, Patty Loveless, as not to draw any connection to adult film actress Linda Lovelace.
Loveless and her husband eventually divorced amicably in 1986. She contacted her brother Roger to help her get back to Nashville. After being in the rock 'n' roll scene for so long she felt completely out of the country-music loop but wanted to sing country music again. Roger helped his sister cut a five-song demo tape, one of them being a rough cut of her self-penned song "I Did", which she first wrote as a teenager, then later included on her first album. Roger Ramey then began to spread the word around about her talent.
After Roger was successful in signing Loveless to MCA, Tony Brown brought in one of his top producers, Emory Gordy Jr., to help develop Loveless for MCA. Together, they produced a series of songs for her, and all of them were released to radio stations with varying degrees of success. MCA released her first single, Lonely Days, Lonely Nights on December 7, 1985, charting on the Billboard Hot Country Songs chart for 8 weeks, reaching No. 46 on January 25, 1986.
After her release from Sony Nashville, in 2006 Loveless sang a duet with Bob Seger on his Face the Promise album, also collaborating with Solomon Burke on his Nashville album and performing a duet, "Out of My Mind", with Vince Gill on his album These Days. This was their first recorded duet since "My Kind of Woman, My Kind of Man", which they recorded in 1998.
She took a two-year sabbatical from touring in 2006 and 2007 to heal from the loss of her mother & mother-in-law and enjoy a home life with husband Emory Gordy, Jr., though she & Gordy performed several times at the Grand Ole Opry and did a couple of guest appearances at other shows. In 2007, Loveless was also a judge for the 6th annual Independent Music Awards to support independent artists' careers. Loveless was inducted into The Kentucky Music Hall of Fame on April 7, 2011.
On June 25, 2019, The New York Times Magazine listed Patty Loveless among hundreds of artists whose material was reportedly destroyed in the 2008 Universal fire.
Patty Loveless Net Worth
Loveless is an American country music singer who has a net worth of $14 million dollars.
Patty Loveless Discography
From the 1990s
1990: On Down the Line
1991: Up Against My Heart
1993: Only What I Feel
1993: Greatest Hits
1994: When Fallen Angels Fly
1996: The Trouble with the Truth
1997: Long Stretch of Lonesome
1999: Classics
2000: Strong Heart
2001: Mountain Soul
2002: Bluegrass & White Snow: A Mountain Christmas
2003: On Your Way Home
2005: Dreamin' My Dreams
2007: 16 Biggest Hits
2008: Sleepless Nights
2009: Mountain Soul II
Patty Loveless Twitter
---
We endeavor to keep our content True, Accurate, Correct, Original and Up to Date.
If you believe that any information in this article is Incorrect, Incomplete, Plagiarised, violates your Copyright right or you want to propose an update, please send us an email to informationcradle@gmail.com indicating the proposed changes and the content URL. Provide as much information as you can and we promise to take corrective measures to the best of our abilities.
---