Tiffany Haddish Biography/ Wiki
Tiffany Haddish whose full name is Tiffany Sarac Haddish is an American comedian and actress born on December 3, 1979. She gained prominence as Jackie on the first season of the OWN television drama If Loving You Is Wrong from 2014 to 2015 after she had guest-starred on numerous television series. She was cast on the NBC sitcom The Carmichael Show, from 2015 to 2017 on the role of Nekeisha Williams. Haddish made her film breakthrough as Dina in the 2017 film Girls Trip, for which she received critical acclaim, after appearing in the 2016 comedy film Keanu. She published her memoir, The Last Black Unicorn, in 2017.
Tiffany Haddish Age | Birthday
Tiffany was born on 3 December 1979, in Historic South Central Los Angeles, Los Angeles, California, United States of America. She turned 40 years old in 2019. Tiffany celebrates her birthday on December 3rd every year.
Tiffany Haddish Height
American comedian and actress Tiffany stands at 5 feet 6 Inches.
Tiffany Haddish Parents
Born and raised in Los Angeles, California Haddish is the daughter of Tsihaye Reda Haddish and Leola.
Tiffany Haddish Father
Her father was a refugee from Eritrea, who was from an Ethiopian Jewish family.
Tiffany Haddish Mother  and Siblings
Her mother was an African-American small business owner and a Jehovah's Witness. Her mother remarried after her father left when she was three years old and went on to have more children; giving her two half-sisters and two half-brothers.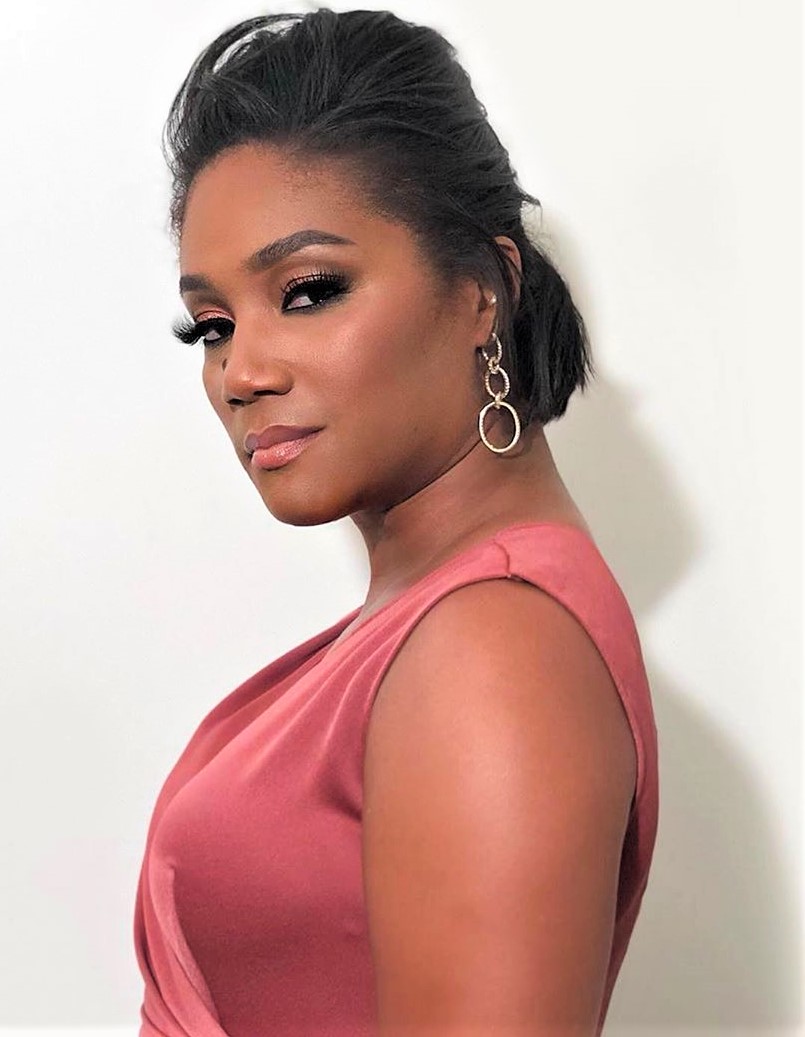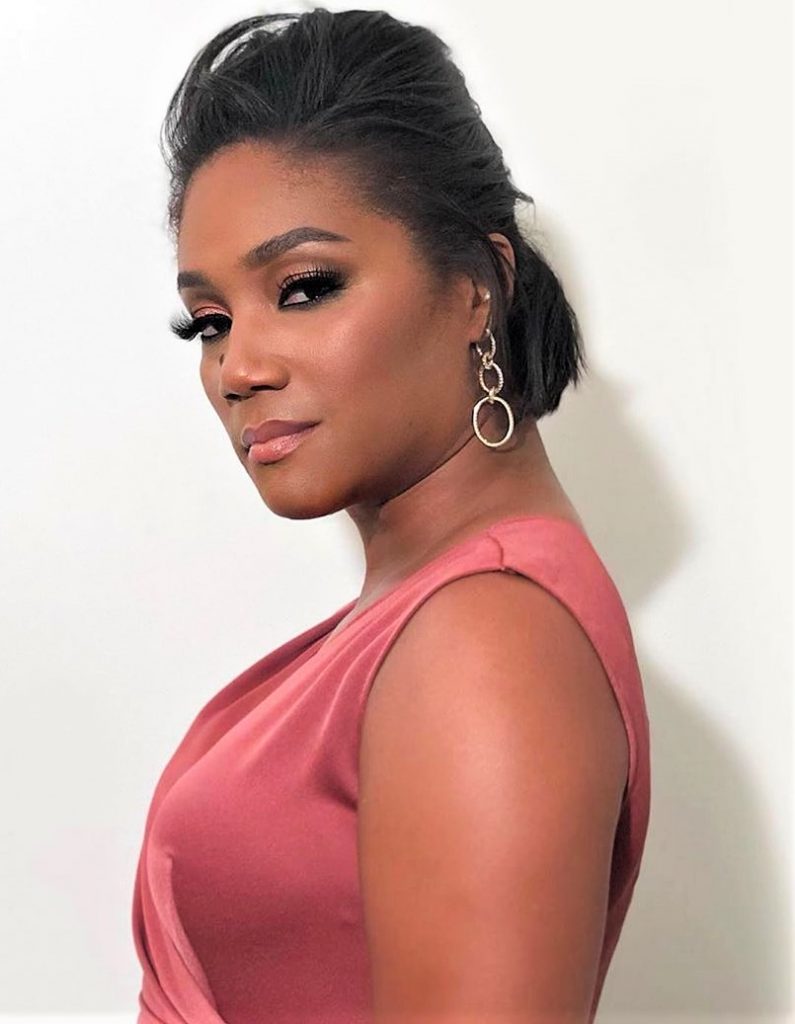 Tiffany Haddish Husband
As stated in her memoir, she married and divorced her ex-husband William Stewart twice. William helped her locate her once-estranged father who walked her down the aisle at their first wedding, which she once described as one of the happiest days of my life. She filed for divorce twice in Los Angeles County, California, in 2011 and 2013.
Tiffany Haddish Career
Haddish had her initial breakthrough when she got a place in the comedy contest Bill Bellamy's Who's Got Jokes? Over time she has made guest presentations on shows such as Chelsea Lately, That's So Raven, My Name Is Earl, It's Always Sunny in Philadelphia, The Underground, Nick Cannon's Short Circuitz, @midnight, Just Jordan, In the Motherhood, Def Comedy Jam, Reality Bites Back and New Girl. She has also been featured in movies such as Meet the Spartans and Janky Promoters.
She had a recurring role on Real Husbands of Hollywood in 2013. In 2014, Haddish was added in the OWN series If Loving You Is Wrong as Jackie. Nonetheless, she left the soap after the initial season for a steady role on the NBC sitcom The Carmichael Show where she appeared as Nekeisha, the semi-estranged wife of Bobby Carmichael "Lil Rel Howery", for three seasons.
In 2016, in the comedy film Keanu she co-starred with Jordan Peele and Keegan-Michael Key in the part of Hi C.
In 2017, Haddish featured in the comedy film Girls Trip for Universal Pictures, beside Queen Latifah, Jada Pinkett Smith, and Regina Hall. The film got widely positive reviews, with an approval rating of 90% on Rotten Tomatoes and a "generally pleasant reviews" score of 71/100 from Metacritic; it also grew to be a box-office hit, becoming the highest-grossing comedy of 2017. Many critics mentioned her performance as a Bridesmaids Melissa McCarthy–style breakout. Katie Walsh published, in the Chicago Tribune, "this is Haddish's movie and will make her a star. It's clear from the moment she hits the screen.
Her comedy special, Tiffany Haddish: She Ready! From the Hood to Hollywood, debuted in August 2017, on Showtime. Caroline Framke while analyzing the special for Vox, wrote, "Tiffany Haddish is just really damn funny, and deserves a recommendation wherever we can give it to her…Haddish unleashes hilarious, filthy, and even moving anecdotes to tell the story of her life to this point, without anything holding her back, at long last." Another big point in Tiffany's career was also co-hosted the BET game show Face Value with Deon Cole.
Tiffany Haddish Salary And Net Worth
American comedian, author and actress Tiffany Haddish who gained fame with her performance as Nekeisha Williams on the NBC sitcom The Carmichael Show has a net worth of $4 million dollars from her successful career as an actress and comedian.
Tiffany Haddish Stand Up
Haddish on November 11, 2017, became the first black female stand-up comedian to host Saturday Night Live.
Tiffany Haddish Book
In December 2017, her memoir, The Last Black Unicorn, was released by Simon & Schuster; it debuted at number 15 on The New York Times best-seller list. The memoir was ghostwritten with Tucker Max.
Tiffany Haddish Latest Movie | Tiffany Haddish New Movie
Haddish in 2018, starred opposite Tracy Morgan in the TBS sitcom, The Last O.G., her first-star role in a sitcom. Some of her 2018 film roles incorporate a supporting part in Uncle Drew, and a lead role, together with Kevin Hart, in the comedy Night School, reuniting with Girls Trip director Malcolm D. Lee.
Also in 2018, she signed a first-look deal with HBO. She also voiced one of the main characters of the Netflix animated comedy series Tuca & Bertie, which will provide the voice of Queen Watevra Wa-Nabi in The Lego Movie 2: The Second Part, scheduled for 2019, and is set to lead the comedy Limited Partners for Paramount Pictures.
Tiffany Haddish Beyonce
The Last O.G. star had no clue that she'd set the Internet on fire with 2018's biggest case of whodunit, When Tiffany Haddish discussed to GQ's April issue that an actress allegedly "on drugs" bit Queen Bey's face at a party.
Sanaa Lathan, Lena Dunham, Sara Foster and Taraji P. Henson who were some of the numerous suspects were all rumored as potential biters, with many stars denying this.
Haddish signed a None Disclosure Agreement as the mystery rages on preventing her from exposing the truth. She maintained Beyoncé wasn't mad that she spilled some tea and that they've spoken since then, and it's been cool," Haddish talking to the PEOPLE said. "Nobody's trippin' except for everybody else."
Tiffany Haddish Kevin Hart
Before being cast in School, Hart and Haddish performed concurrently in bit roles in the straight-to-video School Dance in 2014, even though their real-life friendship goes back much further. The two met for the initial time performing stand-up at comedy clubs around Los Angeles more than 10 years back: Hart was just beginning to gain recognition from "The 40-Year-Old Virgin" and the "Scary Movie" films, while Haddish was struggling to make ends meet as she played stages all over town.
In an interview he said: "She was hungry," says Hart, 39. "I was, literally," Haddish interjects. "You wouldn't be able to tell she was going through what she was going through by her appearance and her energy unless she wanted you to know that stuff. I saw a girl who was in love with opportunity and comedy."
Hart encouraged her to make a list of goals and gave her $300 so she could stay in a motel, after learning one night that Haddish was living out of her car.
Haddish says: "I'm always living my best life, even in the worst conditions, but it was definitely quite helpful." He still gives her advice although he refuses to let her pay him back now: "Don't tell people what you're about to do – just do it," she reiterates. "And don't put my initials on my gate, because then people are gonna know where I live."
Tiffany Haddish Facts and Body Measurements
Here are some interesting facts you don't want to miss about Tiffany.
• Full Name: Tiffany Sarac Haddish
• Date of Birth: 3 December 1979,
• Age/ How old?: 40 years
• Place of Birth: Los Angeles, California
• Birthday: 3rd Dec.
• Nationality: American
• Fathers Name: Tsihaye Reda Haddish
• Mothers Name: Leola
• Siblings: Not available
• Marital Status: Divorced
• Children/ Kids: None
• Height/ How tall?: 5 feet 6 Inches.
• Weight: 64 kgs
Frequently Asked Questions About Tiffany Haddish
Who is Tiffany Haddish?
Haddish is an American comedian and actress born on December 3, 1979. She gained prominence as Jackie on the first season of the OWN television drama If Loving You Is Wrong from 2014 to 2015 after she had guest-starred on numerous television series.
How old is Tiffany?
She turned 40 years old in 2019.
How tall is Tiffany?
American comedian and actress Tiffany stands at 1.67 meters.
Is Tiffany Married?
Tiffany has been married and divorced twice, both times by the same person.
How much is Tiffany Worth?
Her net worth is estimated at $4 million dollars.
How much does Tiffany make?
This information is currently under review and will be soon updated.
Is Tiffany Hadish Single?
Tiffany was recently rumored to be dating fellow actor and musician Common, These rumors are yet to be confirmed.
Where does Tiffany Live?
Tiffany is a native of LA, California but because of her job, she is usually traveling.
Is
Tiffany dead or alive?
Tiffany is alive and in good health. There have been no reports of her being sick or having any health-related issues.
Where is Tiffany now?
Tiffany is still an active participant in the creative entertainment industry, she is a cast member of the newly released (or unreleased) series Black Widow, which will be released on 1st May 2020 in the US and later dates in other countries. Watch the trailer below.
Tiffany Haddish SNL