Eric Clapton Biography
Eric Clapton born Eric Patrick Clapton, is a rock and blues guitarist, singer, and songwriter born on 30 March 1945 in The Green, Ripley, Surrey, England. He was the son of 16-year-old Patricia Molly Clapton (b. 7 January 1929, d. March 1999) and Edward Walter Fryer (b. 21 March 1920, d. 1985), a 24-year-old Canadian soldier stationed in England during World War II. Before Eric was born, Fryer returned to his wife in Canada.
It was extraordinarily difficult for an unmarried 16-year-old to raise a child on her own in the mid-1940s. Pat's parents, Rose and Jack Clapp, stepped in as surrogate parents and raised Eric as their own. Thus, he grew up believing his mother was his sister. His grandparents never legally adopted him, but remained his legal guardians until 1963. Eric's last name comes from Rose's first husband and Pat's father, Reginald Cecil Clapton (d. 1933).
Eric's mother, Pat, eventually married and moved to Canada and Germany as her husband, Frank MacDonald, continued his military career. They had two girls and a boy. Eric's half-brother, Brian, was killed in a road accident in 1974 at the age of 26. His half-sisters are Cheryl (b. May 1953) and Heather (b. September 1958).
Eric was raised in a musical household. His grandmother played piano and his uncle and mother both enjoyed listening to the sounds of the big bands. Pat later told Eric's official biographer, Ray Coleman, that his father was a gifted musician, playing piano in several dance bands in the Surrey area.
Quiet and polite, he was characterized as an above-average student with an aptitude for art. But, from his earliest years in school, he realized something was not quite right when he wrote his name as "Eric Clapton" and his parents' names as "Mr. and Mrs. Clapp". At the age of nine, he learned the truth about his parentage when Pat returned to England with his six-year-old half brother for a visit. This singular event affected him deeply and was a defining moment in his life. He became moody and distant and stopped applying himself at school. Emotionally scarred by this event, Eric failed the all-important 11 Plus Exams. He was sent to St. Bede's Secondary Modern School and two years later, entered the art branch of Holyfield Road School.
By 1958, Rock and Roll had exploded onto the world. For his 13th birthday, Eric asked for a guitar. Finding the inexpensive German-made Hoyer difficult to play – it had steel strings – he put it aside. In 1961, when he was 16, Eric began studying at the Kingston College of Art on a one-year probation. He was expelled at the end of that time for lack of progress as he had not submitted enough work. The reason? Guitar playing and listening to the blues dominated his waking hours.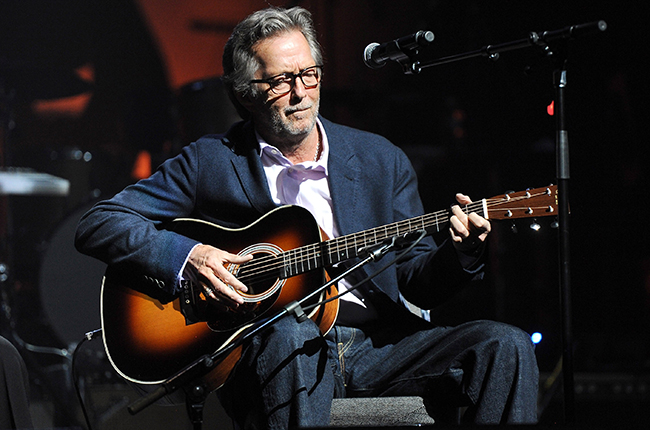 Typical of his introspective nature, Eric looked beneath the surface and explored the roots of rock in American Blues. The blues also meshed perfectly with his self-perception as an outsider and of being "different" from other people. Sometime in 1962, he asked for his grandparents' help in purchasing a £100 electric double cutaway Kay (a Gibson ES-335 clone) after hearing the electric blues of Freddie King, B.B. King, Muddy Waters, Buddy Guy, and others.
Eric spent his early days in music busking around Richmond and Kingston, he also began spending time in London and the West End. In early 1963, 17 year-old Eric joined his first band, The Roosters. Following the band's demise in August 1963, he spent one month in the pop-oriented Casey Jones and The Engineers. Before turning to music as a full-time career, he supported himself as a laborer at building sites, working alongside his grandfather, a master bricklayer and plasterer.
In October 1963, Keith Relf and Paul Samwell-Smith recruited him to become a member of The Yardbirds because Clapton was the most talked about guitar player on the R&B pub circuit. During his 18-month tenure with The Yardbirds, he earned his nickname, Slowhand, and recorded his first albums: Five Live Yardbirds and Sonny Boy Williamson and The Yardbirds. The band also recorded the single, "Good Morning Little Schoolgirl". But, Eric had not abandoned his serious research into the American Blues. When The Yardbirds began moving towards a more commercial sound with "For Your Love", he quit. His path in music was the blues.
In April 1965, John Mayall invited Eric to join his band, John Mayall's Bluesbreakers. With this group, Clapton established his reputation as a guitarist and earned his second nickname: "God". It came from an admirer's graffiti on the wall of London's Islington Tube Station that boldly proclaimed "Clapton is God." Eric's time with the band was turbulent and he left for a while to tour Greece with friends. Upon his return from Greece, Eric rejoined the Bluesbreakers. It was during this time that the now classic Blues Breakers With Eric Clapton was recorded. While with the Bluesbreakers, Eric also recorded a one-off four-track session with a band dubbed "The Powerhouse". This studio band included John Paul Jones, Steve Winwood and Jack Bruce.
After leaving the Bluesbreakers for a second and final time in July 1966, Eric teamed up with Jack Bruce and Ginger Baker to form Cream. Extensive touring in the U.S. and three solid albums – Fresh Cream, Disraeli Gears, and Wheels of Fire – brought the band worldwide acclaim. While a member of Cream, he cemented his reputation as rock's premier guitarist and was elevated to superstar status. Although Cream was together for only two years, they are considered one of the most influential rock groups of the modern era. Clapton was unique because he did not simply replicate the blues riffs he heard on records. He incorporated the emotion of the original performances into his own style of playing, thus expanding the vocabulary of blues guitar. Cream crumbled beneath the weight of the member's egos and constant arguing. They disbanded after two final performances at London's Royal Albert Hall on 26 November 1968.
Following Cream's break-up, Clapton founded Blind Faith – rock's first "supergroup" – with Steve Winwood, Ginger Baker, and Rick Grech. Disbanding after one album and a disastrous American tour, Eric tried to hide from his growing fame by touring as a sideman with Delaney & Bonnie & Friends. While with this outfit, Eric was encouraged to sing by Delaney Bramlett. He also began composing more. A live album from the Delaney & Bonnie tour was released in 1970. Clapton's self-titled debut was released that same year.
In the summer of 1970, Eric formed Derek and the Dominos with Jim Gordon, Carl Radle and Bobby Whitlock from Delaney & Bonnie's band . The Dominos would go on to record the seminal rock album, Layla and Other Assorted Love Songs. A concept album, its theme revolved around Clapton's unrequited love for George Harrison's wife, Patti. The band would drift apart following an American tour and a failed attempt at recording a second album.
Hit hard by the break up of The Dominos, the commercial failure of the Layla album and his unrequited love, Eric sunk into three years of heroin addiction. Although he rarely emerged from his Surrey Estate, he filled box upon box with tapes of songs. He kicked his drug addiction and re-launched his career in January 1973 with two concerts at London's Rainbow Theater organized by his friend, Pete Townshend (The Who). The concerts represented a turning point in his career. In 1974, he reappeared with a new style and sound with 461 Ocean Boulevard. Eric had become an assured vocalist and composer in addition to a guitar hero.
With each album after 461 Ocean Boulevard, Eric reinvented himself musically. Throughout the 1970s and early 1980s, albums and tours would follow year in and year out. In 1985, Clapton found a new audience following his performance at the worldwide charity concert, Live Aid. Annual stands at the Royal Albert Hall and successful albums like August, Journeyman and the Crossroads box set kept him well in the public mind. In the late 80s, he carved out a second career as the composer of film scores. His career went from strength to strength and reached new heights in 1992 with the release of Unplugged and the Grammy winning single, "Tears In Heaven."
In 1994, Eric returned to his blues roots with the release of From The Cradle. The album was Clapton's tribute to his musical heroes and contained cover versions of blues classics. 1997 brought an excursion into electronica with the release of TDF's Retail Therapy . Eric posed as X-Sample in the studio "band" TDF. In 1998, he released the soul-influenced Pilgrim, his first album of all new material in nine years. In 2000, he continued his love affair with the blues when he recorded an album with American blues legend, B.B. King. Riding With The King was released in June and within three weeks of release, was certified gold.
Shortly after the release of Riding With The King, Clapton was back in the studio recording his next solo project. Reptile was released in March 2001. In late 2002, he began to record a new studio album. Work continued through the summer of 2003 and enough material was recorded for two albums. In addition to new solo material, Eric recorded covers of Robert Johnson songs during these sessions. The Johnson songs were assembled and in March 2004, Eric's tribute album, Me and Mr. Johnson was released. The solo material recorded during these sessions was released in 2005 on Back Home.
In 2005, Eric also revisted the past. He, Ginger Baker and Jack Bruce re-formed Cream for four very special reunion shows at London's Royal Albert Hall. The concerts took place at the venue where their farewell shows took place 37 years earlier, in November 1968. In October 2005, the men performed three further concerts at New York's Madison Square Garden. The London shows were released on CD and DVD in late 2005.
Eric's next recording project was to be produced by one of the architects of the "Tulsa Sound," J.J. Cale. Eric had long admired Cale's work, having recorded cover versions of "After Midnight," "Cocaine," and "Travelin' Light." After working in the studio a short time, it turned into a collaborative effort. The Road To Escondido was released on 7 November 2006 to critical acclaim. It won the Grammy Award for Best Contemporary Blues Album (Vocal or Instrumental) at the 50th Annual Awards Ceremony in Los Angeles on 10 February 2008.
In his more than 40 year career, Eric Clapton has received many awards. He is the only triple inductee into the Rock & Roll Hall Of Fame (as a member of both the Yardbirds and Cream and as a solo artist). He has also won or shared in eighteen Grammy Awards.
Eric has also contributed to numerous artists' albums over the decades. The most well known session occurred in September 1968, when he added guitar to George Harrison's composition, "While My Guitar Gently Weeps." It is on the album, The Beatles (best known as "The White Album"). He can also be heard on albums by Aretha Franklin, Steven Stills, Bob Dylan, Elton John, Plastic Ono Band (John Lennon and Yoko Ono), Ringo Starr, Sting, and Roger Waters.
Eric has always toured extensively performing thousands of concerts around the globe. Recent solo world tours took place in 2001, 2004 and 2006 / 2007 and a 27 date Summer Tour in 2008 which visited the eastern U.S., Canada and Europe. Additionally, in February 2008 Eric performed three concerts with long-time friend Steve Winwood at New York's Madison Square Garden. In 2009, Eric will again be on the road with his band visiting Japan, New Zealand and Australia before returning home for a 11 night stand at London's Royal Albert Hall in May.
After conquering his heroin addiction in the early 70s, Eric replaced it with an addiction to alcohol. Throughout the remainder of the decade and into the 1980s, his life and work suffered due to his alcoholism. In January 1982, Eric entered the Hazelden Foundation, a rehabilitation facility in the United States. He did backslide but entered rehab a second time a few years later. He has been sober since 1987 through the 12 steps of Alcoholics Anonymous. Since that time, Eric has been committed to working with others who suffer from addictions to drugs and alcohol.
In February 1998, Eric announced the opening of Crossroads Centre, a rehabilitation facility for drug and alcohol abuse on the island of Antigua. One of its principles is to provide subsidized care for some of the poorest people of the Caribbean who can not afford such care on their own. A foundation was established to provide "scholarships" for these individuals. On 24 June 1999, Clapton auctioned 100 of his guitars, including "Brownie" (the guitar on which he recorded "Layla"), at Christie's Auction House / New York. The 1999 auction netted almost $5 million (US) for the foundation. On 30 June 1999, Clapton hosted a concert to benefit the Centre at New York City's Madison Square Garden. Proceeds from its airing on America's VH1 and DVD and video sales benefited the Centre. Five years later, Eric planned the second and final major fundraising effort for the Centre. On 4, 5 and 6 June 2004, he hosted the First Crossroads Guitar Festival in Dallas, Texas. The three day event presented the cream of the world's guitarists in a benefit event for the Centre. The event was filmed and proceeds from the sale of the DVD also benefit the foundation. Additionally, a second guitar auction took place on 24 June 2004. It raised an additional $6 million for the foundation and included the sale of "Blackie", his legendary Fender Stratocaster and a cherry red Gibson ES335, known as "The Cream Guitar". The Second Crossroads Guitar Festival, with proceeds again benefitting the Crossroads Centre Foundation, took place on 28 July 2007 in Chicago, Illinois. The event was filmed and a DVD was released on 6 November 2007.
Eric Clapton Age
He was born on 30 March 1945. He is currently 73 years old.
Eric Clapton Height
Clapton's height is 5 feet and 9.5 inches (1.77 m).
Eric Clapton Wife
Eric married his first wife, Pattie Boyd Harrison on 27 March 1979. They had no children and divorced in 1989. Eric is married to Melia. The couple married on 1 January 2002.
Eric Clapton Children
He and his wife, Melia, have three daughters – Julie Rose (b. June 2001), Ella Mae (b. January 2003) and Sophie (b. February 2005).  Eric's eldest child is his daughter, Ruth (b. January 1985).
Eric Clapton Photos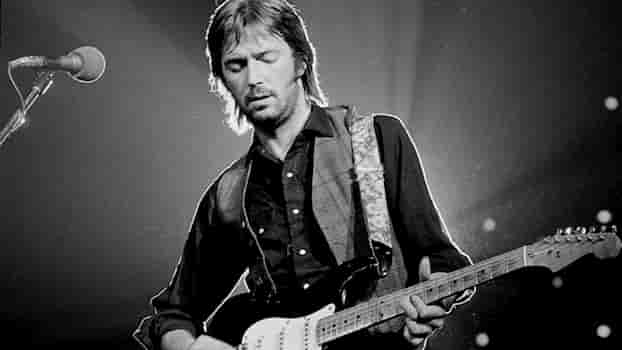 Eric Clapton Son – Eric Clapton Son Death
His son, Conor (b. August 1986), died on 20 March 1991 when he fell from a window in his mother's New York City apartment. Conor's mother is Lori del Santo, a film actress / television personality.
Eric Clapton Autobiography
In October 2007, Eric's autobiography, Clapton, was published. It is available in twelve languages and topped the best-seller lists around the world.
Eric Clapton Net Worth
He has an estimated net worth of $300 million.
Eric Clapton Nickname
Clapton's nickname is "Slowhand."
Eric Clapton Rock And Roll Hall Of Fame
Clapton is the only three-time inductee to the Rock and Roll Hall of Fame. Clapton was first honored as a member of the Yardbirds in 1992, then with Cream in 1993 and finally as a solo artist in 2000.
Eric Clapton Tour
Monday, 02 July 2018
20:00
Eric Clapton


Lanxess Arena


Cologne, Germany
Tuesday, 03 July 2018
20:00
Eric Clapton


Barclaycard Arena Hamburg (O2 World Hamburg)


Hamburg, Germany
Sunday, 08 July 2018


13:00


Eric Clapton & Santana – Barclaycard British Summer Time 2018 – Sunday


Hyde Park


London, United Kingdom
Saturday, 06 October 2018
19:00
Eric Clapton


Madison Square Garden


New York, USA

Sunday, 07 October 2018


19:00
Eric Clapton


Madison Square Garden


New York, USA
Eric Clapton House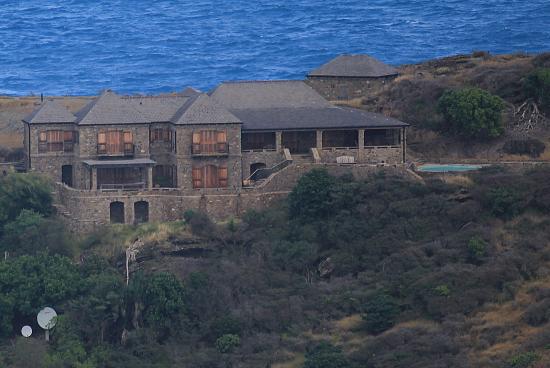 Eric Clapton Instagram
One of my very dear favorites #ericclapton . . . Regrann from @bluesartistsupandcoming – ⓂⓂ This week's #MondayMotivator is Eric Clapton aka #Slowhand #Repost @rockarchives with @get_repost ・・・ Clapton playing his old Cherry Red Gibson ES-335, aka the "Cream Guitar", which was sold at the 2004 Crossroads Guitar Auction for $847,500. – #regrann
Eric Clapton Facts
Clapton collects Ferraris – Clapton's favorite car is a Ferrari.
Eric Clapton owns a rehab center –  After struggling with addiction for years and finally getting clean, Clapton opened his own rehab center, Crossroads, in 1998.
Clapton's nickname is "Slowhand."
He is the only artist to be inducted into the Rock and Roll Hall of Fame three times.
In 1988, Eric Clapton became the first musician to have his own Fender Stratocaster signature model.
Clapton wrote 'Layla' about George Harrison's wife.
Clapton's cover of Bob Marley's "I Shot the Sheriff" was his only solo song to hit #1 on Billboard charts.
Clapton had a crush on Shirley MacLaine, so he decided to throw a pie in her face.
Eric Clapton Tears In Heaven
Eric Clapton Layla
Eric Clapton Wonderful Tonight
Eric Clapton Guitar
Clapton is ranked among the greatest rock and roll guitarists of all time. He ranked 2nd on the Rolling Stone magazine's list of the "100 Greatest Guitarists of All Time" and 4th in Gibson's Top 50 Guitarists of All Time. His favorite guitar is a 1956 Stratocaster that he made from three other guitars.
1960s Kay Jazz II
1963 Fender Telecaster
1961/62 Gretsch Chet Atkins Model 6120
1964 Gibson ES-335TDC
1960 Gibson Les Paul Standard "Beano Burst"
1950s Gibson Les Paul Standard
1959/60 Gibson Les Paul Standard "Summers Burst"
1964 Gibson SG Standard "The Fool"
1959/60 Gibson Les Paul Custom
1963/65 Gibson Reverse Firebird 1
1958 Gibson Les Paul Standard (Darkburst)
Les Paul Custom (Paul Kossoff)
1957 Gibson Les Paul "Lucy"
Danelectro 3021 Shorthorn
1962 Fender Telecaster/Stratocaster Custom
1956 Fender Stratocaster "Brownie"

1950s Gibson Byrdland
1956 – 1957 Fender Stratocaster/Partcaster "Blackie"
1958 Gibson Korina Explorer
Gibson Les Paul Standard
1983 Fender Stratocaster '57 Reissue
1984 Roger Giffin Stratocaster #1
1982 Roland G-505
1984 Roger Giffin Stratocaster #2
1980s Fender Stratocaster Elite
1986 Fender Stratocaster Eric Clapton Prototype (V000007)
1986 Fender Stratocaster Eric Clapton Prototype (V000008)
1986 Fender Stratocaster Eric Clapton Prototype (V000009)
Fender Stratocaster Eric Clapton Signature (First Edition)
1996 The Gold Leaf Stratocaster EC1
Fender Stratocaster Custom Shop "Crash"
2009 Fender Stratocaster Custom Shop
Eric Clapton's Acoustic Guitars:
1939 Martin 000-42
1988 Guild Songbird Amber
Martin 000-ECHF Bellezza Nera
Martin 000-28EC
Martin D-28
Ramirez
Dobro Resonator
Martin OM-ECHF Navy Blues
Eric Clapton Grammy
Best Contemporary Blues Album (2008)
Hall of Fame Award (2003 )
Best Pop Instrumental Performance (2002)
Best Traditional Blues Album (2001)
Best Rock Instrumental Performance (2000 )
Best Male Pop Vocal Performance (1999)
Record of the Year (1997)
Best Male Pop Vocal Performance (1997)
Best Rock Instrumental Performance (1997)
Best Traditional Blues Album (1995)
Album of the Year (1993)
Song of the Year (1993)
Record of the Year (1993)
Best Male Pop Vocal Performance (1993)
Best Rock Song (1993)
Best Male Rock Vocal Performance (1993)
Best Male Rock Vocal Performance (1993)
Best Male Rock Vocal Performance (1991)
Album of the Year (1973)
Eric Clapton Albums
1964 Five Live Yardbirds
For Your Love
1965 Having a Rave Up
Sonny Boy Williamson and the Yardbirds
2003 Live! Blueswailing July '64
1966 What's Shakin' (various artists)
1966 Blues Breakers with Eric Clapton
1966 Fresh Cream
1967 Disraeli Gears
1968 Wheels of Fire
1969 Goodbye
1970 Live Cream
1972 Live Cream Volume II
2003 BBC Sessions (compilation)
2005 Royal Albert Hall London May
1969 Blind Faith
1969 Live Peace in Toronto
1970 On Tour with Eric Clapton
1970 Layla and Other Assorted Love Songs
1973 In Concert
1990 The Layla Sessions: 20th Anniversary Edition
1994 Live at the Fillmore
Eric Clapton Songs
Wonderful Tonight
Tears in Heaven
I Shot the Sheriff
Change the World
Cocaine
My Father's Eyes
Lay Down Sally
After Midnight
Forever Man
Badge
Bell Bottom Blues
Old Love
Layla
Bad Love
Can't Find My Way Home
White Room
Tulsa Time
Before You Accuse Me
Key to the Highway
Sunshine of Your Love
Let It Rain
Higher Love
Nobody Knows You When You're Down & Out
It's in the Way That You Use It
I Can't Stand It

Knockin' on Heaven's Door
Promises
Hello Old Friend
I've Got a Rock 'n' Roll Heart
Blues Power
Blue Eyes Blue
Drifting Blues
Eric Clapton Video