Fran Kranz Biography | Fran Kranz Actor
Fran Kranz was born as Francis Elliott Kranz and is an American film, television and Broadway actor. He is best known for his portrayal of Topher Brink in the science fiction drama series Dollhouse. In addition, Fran has also acted in other films such as 'The Cabin in the Woods' and 'Much Ado About Nothing'. 
Moreover, the actor has also appeared in films such as The Village, Donnie Darko, The TV Set, Matchstick Men, and Orange County. He has also played the lead role in CBS' short-lived comedy series which is known as 'Welcome to the Captain'.
Kranz attended Harvard-Westlake School where he studied and later graduated in 2000. Furthermore, he also studied at Yale University. There, he was a member of the improv comedy group The Ex!t Players. While still in school, he performed leading roles in the school's drama productions, including the title character in Shakespeare's "King Lear", and "Judas" in the musical "Jesus Christ Superstar".
Fran Kranz Age
Francis Elliott Kranz was born in Los Angeles, California in the U.S.A. He was born in the year 1981 and celebrates his birthday on the 13th of July every year. His birth/star sign is Cancer.
Fran Kranz Height
kranz the actor stands at a height of 5 feet and 10 inches.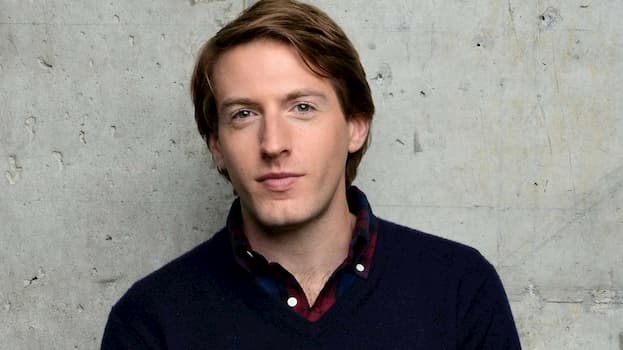 Fran Kranz Parents | Fran Kranz Siblings
Kranz adopts a German Irish descent from his paternal side and an English, Irish, and Scottish descent from his maternal side. His paternal grandfather was Frank George Kranz (the son of Henry George Kranz and Ida E. Hart). His paternal grandmother was was Eileen E. Savage (the daughter of Thomas F. Savage and Lydia T.).
Fran's maternal grandfather was Richard Thomas Barton (the son of George Sydney Barton and Marjorie Dow Moses). His maternal grandmother was Patricia P. Caddell (the daughter of John Graham Caddell and Florence Anita Pearl). However, Kranz has not yet shared any information regarding his brothers and sisters.
Fran Kranz Wife | Fran Kranz And Spencer Margaret Richmond
Kranz is married to Spencer Margaret Richmond who is also an actress. She is the daughter of actress Jaclyn Smith and filmmaker Anthony B. Richmond. Moreover, Richmond's godmother is actress known as Kate Jackson. The couple welcomed their daughter who they named Bea on the 17th of September in 2016.
Fran Kranz Cabin In The Woods
Kranz portrays the character Marty in the horror movie The Cabin in the Woods. The film is directed by Drew Goddard in his directorial debut, produced by Joss Whedon, and written by Whedon and Goddard. In addition, Cabin In The Woods stars Kristen Connolly, Chris Hemsworth, Anna Hutchison, Fran Kranz, Jesse Williams, Richard Jenkins, and Bradley.
Fran Kranz Diary Of A Wimpy Kid
Kranz is a cast member on Diary of a Wimpy Kid: Rodrick Rules. The comedy film is based on Jeff Kinney's book of the same name with a couple of elements from The Last Straw. The film stars Zachary Gordon, Devon Bostick, Rachael Harris, Robert Capron, Steve Zahn, Connor and Owen Fielding, Peyton List, and Karan Brar.
Fran Kranz Dollhouse
On 26th of March 2008, Kranz was announced as a cast member for the science fiction television series Dollhouse. It was created by writer and director Joss Whedon under Mutant Enemy Productions. Dollhouse stars Eliza Dushku, Harry Lennix, Fran Kranz, Tahmoh Penikett, Enver Gjokaj, Dichen Lachman, and Olivia Williams.
The series premiered on February 13, 2009, on the Fox network and was officially canceled on November 11, 2009. Its final episode aired on January 29, 2010. The production of the series wrapped in December 2009, with a total of 27 episodes produced including the original pilot.
Kranz appears as Topher Brink, the scientist who operates Dollhouse's technology and uses it to imprint new personalities on the Actives. He is cynical, ego-driven and seemingly amoral. Brink's knowledge of human behavior allows him to specially craft the various personalities of the Actives for their various missions.
Fran Kranz Homecoming
Kranz has a guest role in the psychological thriller web television series Homecoming. The series is based on the podcast of the same name created by Eli Horowitz and Micah Bloomberg. Moreover, the first season of the series stars Julia Roberts, Bobby Cannavale, Stephan James, Shea Whigham, Alex Karpovsky, and Sissy Spacek. Kranz appears as Ron ("Helping"), Colin's boss at Geist Emergent Group.
Fran Kranz JourneyQuest
Kranz has appeared on a web series known as JourneyQuest which tells the story of a band of adventurers and their trials as they go on an epic quest. The series is a comedic adventure through the fantasy world of Fartherall, where intellectual orcs, incompetent wizards, and holy zombies form the living backdrop to an epic story of unrequited love, burning passions, and severely reluctant heroism.
Fran Kranz Movies and TV Shows
Fran Kranz Movies
2001 Donnie Darko
Training Day
2002 Orange County
2003 Matchstick Men
Swordswallowers and Thin Men
2004 The Village
Admissions
2006 Bickford Shmeckler's Cool Ideas
The Night of the White Pants
The TV Set
Whirlygirl
2007 Careless
Rise: Blood Hunter
Untitled Christine Taylor Project
2008 Wieners
Shades of Ray
Last Meal
2009 Homeland
My Two Fans
2010 Don't Fade Away
2011 Diary of A Wimpy Kid: Rodrick Rules
Fanboy
The Five Stages of Grief
2012 The Cabin in the Woods
Much Ado About Nothing
It's Not You, It's Me
Putzel
2013 Seasick Sailor
2014 Lust for Love Astor
Before I Disappear
Murder of a Cat
Last Weekend
The Living
Seven Lovers
2015 Bloodsucking Bastards
The Truth About Lies
Mojave
2016 Rebirth
2017 The Dark Tower
2018 You Might Be the Killer
2019 Jungleland
Fran Kranz TV Shows
2019 – The Loudest Voice
2018 – Ballers
2018 – Homecoming
2017 – Major Crimes
2016 – Elementary
2014 – Dallas
2013 – The Good Wife
2012 – Dating Rules from My Future Self
2011 – Goodnight Burbank
2009–2010 – Dollhouse
2008 – Welcome to the Captain

2008 – Private Practice
2008 – It's Always Sunny in Philadelphia
1998 – Frasier
Fran also has two broadway role, one in Death of a Salesman as Bernard and the other in You Can't Take It with You as Tony Kirby.
Fran Kranz Net Worth
Kranz has earned a lot of wealth through his acting career and more after playing his best-known role as Topher Brink in the science fiction drama series Dollhouse. However, his net worth is not yet revealed.
Fran Kranz Twitter
Related Biographies.
You may also like to read the Bio, Career, Family, Relationship,  Body measurements, Net worth, Achievements, and more about:
Reference:
We acknowledge the following websites that we have referenced as we were writing this article.:
Wikipedia
IMDB
FaceBook
Twitter
Instagram and
Youtube