Nicky Greenwall Biography
Nicky Greenwall is a media personality, she is popularly known for presenting e.tv's Nightlife, The Showbiz Report, The Ten, Screentime with Nicky Greenwall and The Close Up.
In 2007 Nicky was chosen to represent international hair care brand Pantene in their South African TV campaign.
Nicky Greenwall Education Background
She attended Rustenburg Girls High School situated in the suburb of Rondebosch in Cape Town, Western Cape, South Africa.
In 1998 she graduated from The Red and Yellow School of Advertising where she studied art.
Nicky Greenwall  Career
After graduating she worked with various advertising agencies among them TBWA Gavin Reddy, TBWA Hunt Lascaris and The Jupiter Drawing Room.
In 1993 when she was still in high school she got her first presenting job where she was chosen to co-present an education series for the Cape Education Department. The series was filmed over a period of 2 years.
She pursued a part-time career in acting which landed her in various leading roles on television adverts as well as minor roles in films and television projects.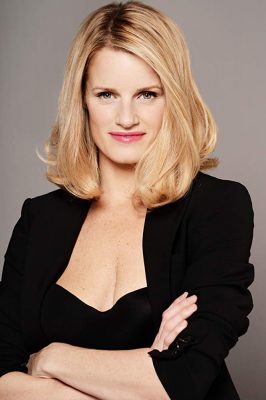 In 1999 together with her long-time friend Ruth Barnes they wrote and produced a sketch comedy, TV, which aired on e.tv.
In 2002 she got an offer by e.news to be an anchor for arts after she presented a proposal on how the channel can improve its coverage of arts and entertainment news.
In October 2002 she becomes the host for Nightlife, a show she wrote and co-produced. In 2004 she resigned from e.tv and moved back to Cape Town, later that year she was offered to return to Nightlife but from Cape Town.
Nicky is also a published journalist and illustrator. She has contributed to The Sunday Times, Glamour Magazine, Men's Health, Seventeen, Good Taste, and Elle.
Nicky Greenwall Age | Birthday
Nicky Greenwall was born on 11th March 1979 in Cape Town, Western Cape in South Africa. She celebrates her birthday on 11th March every year.
Nicky Greenwall Family
After doing our research, details about her parents are not available and it is also not known if she has any siblings.
Nicky Greenwall Partner
Nicky Greenwall has been in a relationship with Robbin Fryer.
Children
They have two children, Georgina Fryer and Riley Fryer.
Nicky Greenwall Body Measurements
Height: Not Available
Weight: Not Available
Shoe Size: Not Available
Body Shape: Not Available
Hair Colour: Not Available
Nicky Greenwall Net Worth
The award-winning media personality, Nicky Greenwall, has an estimated net worth of $700, 000 which he has earned through her successful career as a media personality.
Greenwall Productions
Nicky Greenwall founded Nicky Greenwall in April 2009. The production company has produced many entertainment news programs which include The Showbiz Report, a sister shows The Style Report, celebrity documentary series The Close Up, and the celebrity talk-show Screentime With Nicky Greenwall.
Nicky Greenwall Instagram
https://www.instagram.com/p/BG8g5dnwKTd/?utm_source=ig_web_copy_link
Nicky Greenwall Twitter
Nicky Greenwall Interview
What's the one thing nobody knows about you?
I wear glasses. Large ones.
What's the most embarrassing moment you've ever had during an interview?
Nothing particular springs to mind although I'm pretty sure I embarrass myself regularly.
Would you rather interview Hugh Jackman while sitting in a tank filled with snakes or would you rather interview Vladimir Putin on a luxury yacht?
I'll do whatever it takes to get the story, but secretly I'd rather they both made the effort to come to our comfy studio.
Which is your favorite award show: The Emmys or the Oscars?
The Cannes Film Festival.
Which of these Robert's would you murder, marry, shag? Robert Kardashian, Robert Pattinson, Robert Downey, Jr.
Oh, nice try! But no. The only Rob I'd agree to spend any significant time with is my partner of 11 years and father of my children, Robin Fryer.
Frequently Asked Questions About Nicky Greenwall
Who is Nicky Greenwall?
Nicky Greenwall is one of South Africa's best-known and loved Journalist.
How old is Nicky Greenwall?
Nicky Greenwall is 40 years as of 2019. She was born in 1979
How tall is Nicky Greenwall?
Details Not Available
Is Nicky Greenwall married?
Nicky Greenwall is in a relationship with Robbin Fryer.
How much is Nicky Greenwall worth?
He has an accomplished journalist with an estimated net worth of $700, 000
Is Nicky Greenwall dead or alive?
Nicky Greenwall is still alive and in good health.
Other Famous People in South Africa